Are Trade Mark Registrations Worldwide?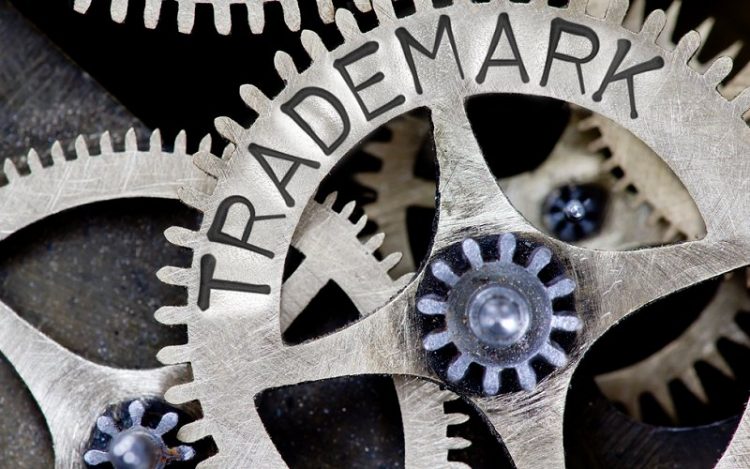 With digital communications and mobile devices, we work, talk, engage and transact around the world 24/7.  This globalised communication and commerce have literally put the world in the palm of our hand and it can sometimes feel like we're operating in one homogenous space. 
This can lead to the misconception that trade marks are protected on a worldwide basis. 
The fact is that it is not possible to register a 'worldwide' trade mark.  Applications to register a trade mark need to be filed in each country of interest, either as national applications or via international agreements that are in place. 
However, just because registered trade marks aren't automatically protected everywhere in the world, it doesn't mean that you can't protect your brand internationally.  You can.
Let's first look at why it's so important to register a trade mark.
The Importance of Trade Mark Registration
Trade mark registration is one of the most important things a business can – and should – do to protect its future.  
A trade mark is basically anything that distinguishes your product or service from the rest of the market.  These can be traditional signs such as words, numbers, phrases, slogans, logos, aspects of packaging and images as well as non-traditional ones like shapes, sounds, colours and smells.  These can be registered either on their own or in combination.
Trade mark registration gives you legally enforceable rights to use that trade mark exclusively and because a trade mark can be licensed and sold, it can be an extremely valuable asset on your balance sheet. 
And it's not something that only heavy hitters need to worry about. 
Every entity – large or small – should be protecting their intellectual property by registering their brand as a trade mark.  So even if your start-up is still in the planning stages or you've just registered your new business name and signed off on your logo, trade mark registration should be at the top of your agenda. 
Assuming no-one else has already registered the same or confusingly similar trade mark for similar goods/services to yours, trade mark registration is like wrapping your brand in an impermeable layer of legally enforceable protection. 
Bear in mind that trade mark law is complex and mistakes or delays can be costly.  Applications need to be watertight so consider your pathway to registration carefully. 
 You can manage the process yourself, or you can seek specialist help from a qualified trade marks attorney or lawyer.
How Do You Protect Your Ip if You Trade Globally?
If you plan on establishing operations around the world, it is good business practice to register your business name as a trade mark in those countries where you intend to do business.  Of course, the first priority is to register your trade mark in your primary country – and if that is Australia, you will need to file your application with IP Australia.
IP Australia is the national trade marks office and you can find out more about what trade marks are, trade mark searches, the benefits of trade mark registration and what's involved in the application and management process on their website. 
As mentioned, if you intend casting the net wider, it's not possible to file one single global application for a trade mark per se. However, you can protect your trade mark in multiple different countries via a single application through the Madrid Protocol.
What Is the Madrid Protocol?
The Madrid Protocol is an international treaty designed to simplify the international trade mark registration process.  It enables trade mark protection for a number of countries and/or regions through a single application.
There are 128 member countries of the Madrid Protocol which is administered by the World Intellectual Property Organization (WIPO) in Switzerland.
'The Madrid System is a convenient and cost-effective solution for registering and managing trademarks worldwide. File a single application and pay one set of fees to apply for protection in up to 128 countries. Modify, renew or expand your global trademark portfolio through one centralized system.'  (The Madrid Protocol website)
One of the provisos of the treaty is that applicants need to have either a personal or business connection to one of the system's members.  In other words, you need to be domiciled or be a citizen of one of the member countries or have an industrial or commercial entity in at least one of the member countries. You will also need to have filed a national application in a relevant territory, which forms the 'basic trade mark', on which the international trade mark is based.
If I've Got a Small Business, Is International Trade Mark Protection Necessary?
The digital communication era has opened up opportunities and possibilities for businesses to trade globally.  Even smaller entities are branching out beyond their country of origin and in this era of online global trading, it's not uncommon to find business owners who presume that trade mark registration in their own country extends to other jurisdictions too.
As we know, however, international trade mark protection is not automatic.
So when it comes to the question of whether a small business needs international trade mark protection, the answer really depends on the unique circumstances of that particular business.  Business owners should get expert advice from an experienced trade marks attorney so that they can make informed decisions relevant to their situation.
A Brief Summary in Respect of 'Worldwide Trade Marks'
The simple fact is that if business owners are – or intend – trading globally, they need to register their trade mark in the various countries where they want legal protection for their intellectual property.
Things to know:
There's no such thing as a 'worldwide' trademark

Trade marks aren't automatically protected anywhere in the world

It is possible (assuming you meet eligibility requirements) to register trade marks in multiple areas through a single application via the Madrid Protocol

Trade mark registration is a crucial step for every business – large or small
For advice on any trade mark matter, it's always best to consult an expert in the complex and dynamic field of trade mark law.  Your first step should be to seek advice from a trade marks attorney who is a highly specialised professional advisor who can help with trade mark registration and enforcing your rights.