What Is A Trade Mark And Why Does My Business Need One?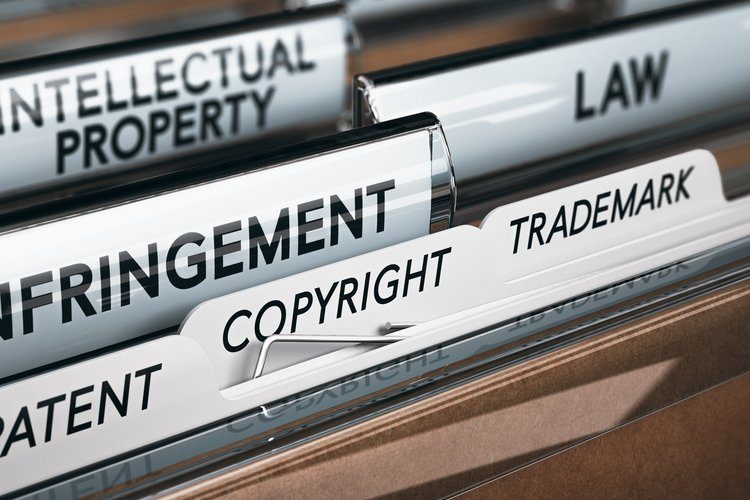 Many people mistakenly believe that the world of trade marks is only relevant to big business.
The reality is that most businesses have at least one trade mark, and, anyone can register a trade mark.  In fact, small business owners are encouraged to do so because it gives the owner of that trade mark not only the rights to use it (meaning the owner does not have to fear another company will make claims against them for trade mark infringement), but also to take legal action when that trade mark is infringed.   By registering a trade mark, you're basically encasing your product name (and a host of other things) in a strong and legally enforceable protective layer.
What can be registered as a trade mark?
A trade mark refers to pretty much anything that can identify or distinguish goods or services provided by a trader from similar goods or services that are provided by other traders.
It's possible to trade mark just about any 'sign' or combination of signs.  These include a word, phrase, logo, shape, symbol, image, colour and sound – basically anything that is deemed to differentiate your goods or services from any others that are on offer within the same industry as yours.   And although it's highly unusual, it is even possible to trade mark a smell if it specifically identifies and differentiates that trader's particular goods or services.
Why would my business need a trade mark?
Firstly, your business probably already has at least one. Given the definition of a trade mark is essentially any 'sign' capable of distinguishing your goods/services, this exists simply through creation and use. The real question is – Why would your business need to register a trade mark?
Let's first look at the benefits that a registered trade mark provides:
Protects intellectual property
Prevents confusion in the marketplace
Protects your brand reputation
Gives the owner of the registered trade mark rights with respect to the use of the trade mark in relation to the nominated goods or services
Enables the owner to sell or licence the use of the trade mark to third parties
Empowers the owner to take legal action when their trade mark rights are infringed
By registering a trade mark, you will be protecting your investment in your asset for the future.  Without that protection, you could be vulnerable to a competitor simply copying your 'sign' and leveraging your hard work and financial investment to their advantage.
Trade mark registration can prevent confusion in the market place.  In most instances where there are very similar or duplicate brands in the marketplace, it's an entirely innocent situation and has been done unwittingly.   However, every industry has rogue operators who will not hesitate to seize an opportunity to profit even if it is morally – and even legally – wrong.  A trade mark provides protection for your asset/s regardless of whether the threat is inadvertent or deliberate. Whilst in some circumstances a business owner can rely on unregistered trade mark rights to take steps against others using similar names, doing so generally requires a decent level of reputation in the particular trade mark. Relying on registered rights however does not require any reputation so is typically any easier allegation to make out.
Loss of sales can be a disastrous consequence of not having the registration of a trade mark, but your business can also stand to lose something equally as valuable.  Its reputation.  Your reputation can suffer if another party uses your sign or brand (or something confusingly similar) in a way that is inferior or inappropriate to the way you use it.   However, if the trade mark is registered, you have the opportunity to take legal action against someone using an identical or confusingly similar trade mark without your permission.  It gives you the power to legitimately fight for your rights.
When you own a trade mark, you also have the right to sell or licence it to third parties.
It is a good idea to imagine the situation if your business wasn't protected by a trade mark.  How well would your business do if it was competing against others in the same industry and marketplace which were offering a very similar – or even identical – brand to yours?  Would it survive?  Would your customers be confused?  Would you have to increase your marketing spend to dispel confusion and retain or win market share?  How certain are you about the sustainability of your brand in the future?
Not to mention, if you have not registered your own trade mark you run the risk of inadvertently infringing another party's registered trade mark. It can have a massive impact on a business to invest in a brand for a year or two, only to be forced to rebrand due to trade mark infringement.
What does it take to register a trade mark?
Trade mark registration can be surprisingly simple – and affordable – trade mark applications in Australia are on the rise.
The first step is to do a trade mark search.  This will reveal whether there are any signs already registered which are the same or very similar to yours.  It is possible to do a preliminary search online yourself at https://search.ipaustralia.gov.au/trademarks/search/quick, which is free otherwise you can request a full availability Australian trademark search from a trade marks attorney or IP Solicitor who practices in trade mark law.
This information will help you make any adjustments to your proposed mark in order to ensure that it is differentiated from any other existing one, and then you can file an application with IP Australia or through your trade marks attorney. IP Australia is the governing body for all Australian trade mark registrations, administering IP rights and legislation relating to patents, trade marks, designs and plant breeder's rights.
The application is done online and needs to stipulate which goods or services are to be covered by the trade mark.
When filing an application, you would need to ensure that your proposed mark is:
Not identical (nor deceptively similar) to a mark owned by another trader (unless you have a situation which allows for both registrations to co-exist)
Not offensive
Within the bounds of the law
Not misleading or deceptive
A 'badge of origin' which distinguishes your particular goods or services (e.g. not descriptive)
Are there different types of trade marks for businesses?
As mentioned earlier, you can register just about anything as a trade mark.  A word, a phrase, a shape, symbol, graphic, image, music, colour or scent (or a combination of these) can all be registered provided that they meet the eligibility criteria of being a sign that differentiates your goods and services from similar ones offered by another trader.
In addition to these primary eligibility criteria for a trade mark, there are also several different categories of marks.   If you are considering whether your business needs a trade mark, it is helpful to know about these different categories as they may apply to your particular situation.
A Certification Mark is awarded to products or services which have met a set of official standards but which aren't necessarily members of the same industry trading group.  Two examples of these are the Australian Made logo and the National Heart Foundation 'tick' of approval logo.  They basically show consumers that a product or service meets a particular standard (eg quality, place of manufacture, made from particular materials or ingredients etc). The standards or 'rules' governing a particular certification mark must be approved by the ACCC and adhered to by users.
A Collective Mark is owned by an association (eg an accounting or engineering body) which allows its members to use that mark.  It signifies that the member meets established standards set by the association (eg quality or educational standards).
A Defensive Mark offers greater protection for a trade mark that has already been registered.  These are generally only used by well-known established marks that have an entrenched reputation (as a defensive trade mark application requires the application to file evidence of such reputation)to protect them from any other party using the same or similar mark for unrelated goods or services to those typically provided by the holder and covered in its standard registration/s.  A Defensive Mark is lodged to provide well known brand owners an opportunity to take infringement action even if use by another person is in relation to goods/services quite different to those typically associated with the brand. Think Google for example – their standard trade marks would likely cover internet search engine services, pay per click advertising services and so forth. However, because Google is such a well known trade mark the owner would be entitled to file a defensive trade mark application for other goods & services – for example cosmetics, bags, household goods even if they don't provide these goods themselves. This is because, if another person used GOOGLE in connection with these things, consumers would likely assume they are connected with the Google search engine providers.
In conclusion
The field of trade marks is complex and professional advice is recommended so that you make the right decision for your long-term business success.   It is important to know that in Australia, a registered trade mark has to be renewed every 10 years and that it has to be actively used in order to guarantee your exclusive rights. (Although, a defensive trade mark is not vulnerable to removal for non-use the way a standard trade mark is). If you do register a trade mark for your business, it is also important to be diligent about ensuring that it's not being used by another party illegally and that no other party is attempting to register marks that are very similar to yours.
If you want a better understanding of the world of trade marks or are considering whether your business needs a trademark, a good place to start for advice tailored to your specific industry needs is a qualified trade marks attorney.