Should a Logo Be Registered as a Trade Mark?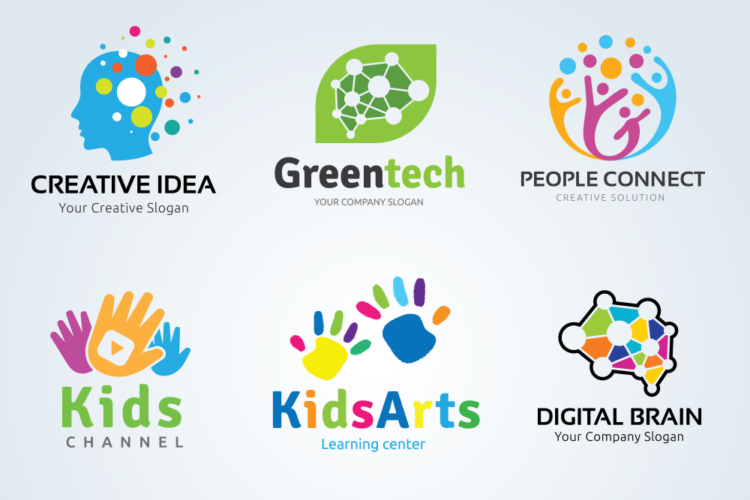 Many businesses have a logo that they use to promote their goods or services. Often this is in addition to their name, which might just be plain words. Ideally, if you have a logo, which is more than just a stylised version of your words, then it would be preferable to register both the plain word mark, and the logo. This is because registration for plain words doesn't necessarily protect your logo and registration for a logo doesn't necessarily protect the plain words that are included in the logo.
For example, consider a logo that's very eye catching, like the Woolworth's apple. The plain word registration for Woolworth's, isn't going to protect that distinctive apple graphic. While it may be that they could claim copyright protection around the apple graphic, it's often much simpler to make out a case of trade mark infringement compared to copyright infringement because the trade mark registration is, on its face, proof of ownership of the trademark.
When relying on trade mark ownership to allege infringement, there's no need to show that the alleged infringer has become aware of your logo and has copied it. All you have to do is show that they have used a deceptively similar logo as a trade mark for similar goods/services to those covered by your trade mark. This differs from copyright infringement proceedings, because in those cases you need to prove that the alleged infringer literally copied your original work and they didn't just come up with it independently. In copyright matters, coincidental similarity means there is no infringement. This is not the case with trade mark infringement.
What Is the Cost of Protecting a Logo? Is It Different to Protecting a Word Mark?
The costs to register a trade mark are the same irrespective of whether you are applying for a logo mark or a word mark.
However, as touched on above, in some cases you might consider registering both your plain word trade mark and also your logo mark, in which case this effectively doubles the costs as you will be applying for two separately trade marks.
A logo registration doesn't necessarily protect the words that are contained in. Particularly, if you register a logo that features a name you could not state that the name, in plain text, is also a registered trade mark.
In some cases, where the name is a bit descriptive, it may be challenging to register the plain word mark on its own. In those cases, we would suggest registering the logo mark inclusive of the name, noting that this may, at least, deter others from using similar names and also make it difficult for others to register trade marks containing similar names.
If your name is distinctive and you also promote a logo but costs are an issue in terms of applying for both, often we recommend registering the trade mark as plain word mark initially because that typically provides stronger protection when it comes to battling infringement. This is because if a third party uses your trade mark without your permission, or they use a similar trade mark, then you can sue them for trademark infringement if they do not have a valid defence.
Your chances of success are likely to be higher if you have your trade mark registered as plain word, as opposed to relying only on a logo registration. This is because your competitor might have chosen a completely different logo containing the same or similar name. So, you're got a much better position of attacking that use if you have just the plain words registered. When relying purely on a logo registration, there will be more differences between your logo and that used by the competitor with a similar name, making it less likely confusion will occur and therefore less likely for infringement to be found
As mentioned above, sometimes it isn't possible to register both a logo and a word mark. This usually occurs when a business has chosen to adopt a word mark that lacks distinctiveness. E.g. it might be a bit descriptive or it might be a bit laudatory.
For example, Wonderful Wellingtons would be an example of a trade mark that isn't inherently adapted to distinguish gumboots from other traders. As result of that, it would be difficult to register it unless you can show that you've used it extensively to promote your goods and services for a number of years.
However, if it's a new trade mark, then you're not going to be able to prove that. So in that scenario, your first option would be to register your logo mark to get some protection for your brand. And then further down the track, after you've been using the name for a number of years, you might try to register your plain words to get that stronger level of protection. If your name is on that descriptive side, it is a good idea to promote it in a way that is clearly use 'as a trade mark' (e.g. as a brand for your goods). For example, this can be done by using the name in bold font in website content and other written material, and including the ™ symbol. This may assist in later establishing that your word mark is acceptable for registration on the basis of evidence of use.
Whether you're interested in registering a word or a logo as a trade mark, if your business is new, it's advisable to engage a trade mark attorney to undertake an availability search, to ensure that both the words and the logo are actually available to use, particularly to be sure you won't be infringing anybody else's rights by using them.
How Can I Check My Logo Is Safe to Use?
We can conduct a preliminary search for you, at no charge. Insofar as applying to register the trade mark, there are key terms that the trade marks office uses to describe the elements of a logo. For example, if your logo includes a 'cross' this term is indexed against other trade marks containing a cross image. When an examiner comes across a new application, they'll look at the logo, if it's a logo, and they'll say, "Okay, this logo contains a blue cross device." They will then look into that as one of their key identifying features to conduct their searches.
Am I More Likely to Infringe Through Use of a Logo or a Plain Word Mark?
More often we see these issues arise through use of words. Assuming you have independently designed your logo, whether yourself personally, or by engaging your graphic designer, it's relatively unlikely that you're going to encounter an infringement issue unless copying has occurred. It does happen and certainly not not unheard of, but it's relatively unlikely. You're much more likely to have thought of words that are similar to an existing trademark.
Final Tips for Registering Logos as Trade Marks:
It is important to ensure that you also own the copyright in your logo before you seek to register it. Unlike trade mark rights, copyright ownership is automatic and by default the author or creator of the 'work' will own the copyright in most scenarios.
If you created the logo yourself independently, then of course, you will own the copyright. However, if you've engaged a graphic designer or you've sourced the image from a third party, you need to make sure that you have confirmation in writing that the copyright is assigned to your ownership. And that you are permitted, therefore, to use your logo as your trade mark without fear of infringing anybody else's rights and that you therefore have clear title to register that copyright as your trade mark. If further down the line you update your logo you'll need to reapply for trademark registration.