Should I Register My Trademark Internationally?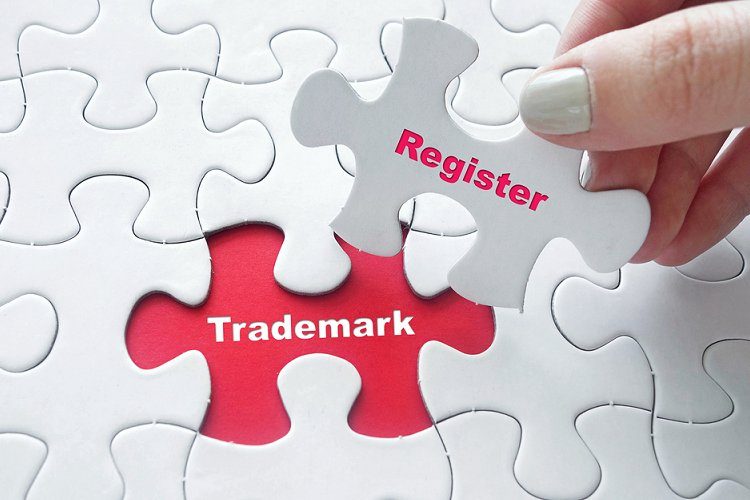 This is a question we are asked a lot. Often, when someone asks this question, they use terms such as global trademarks and worldwide trademarks and sometimes they use the term internationally. From  the outset it's important to note that you can't just file a single trademark and have it protected worldwide. Rather, trademarks are territorial in nature and there's different ways of filing a trademark application to get protection in multiple territories. As to the best way to file for overseas protection of your trademark, it often depends on where you require that protection.
Often the question of if and where does a business require trademark protection will depend on the nature of the business.  An online business, or a digital business may find that international protection can be more relevant to them. Or businesses that export a lot of branded product should consider international trademark protection. If it's a business that's very local, like a local café, then it's unlikely this business would need to consider international protection
It is useful to look at the time-frames for your business' plans to help determine if, where and when is international protection required.
What is your business?
Where is your business now? (do you already promote your brand in other countries?)
Where do you see your business in five years? (do you plan on promoting your brand in other countries?)
It can be helpful for a business to have a business plan before they answer that question as to whether they should register their trademark in foreign territories and not just in Australia.
How Do I Register My Trademark Outside of Australia?
There are different ways you can seek registration of your trademark internationally. You can file what's called a National Application. Essentially, this is filing separate applications in every country that you're interested in. That said, if you're interested in multiple territories, it can be helpful to file what's called an International Application, or an International Registration. This title may be a little confusing because it gives the appearance of some sort of 'blanket' international registration providing protection internationally, and that's actually not the case because, you have to designate the countries that you're interested in within your International Application/International Registration.
If filing from Australia, an International Application of this nature is filed under something called the Madrid Protocol. There are a lot of countries that are parties to the Madrid Protocol, but not all countries. This is why we ask clients in the first instance about the territories they are trading in now, and what are their intentions for the next five years? From there, we can determine whether or not (and subject to the client meeting eligibility criteria for filing under the Madrid Protocol) it would be cost effective and suitable to file via the Madrid Protocol.
If a trademark applicant is eligible, and the countries of interest are members to the Madrid Protocol this is often the preferred method of filing for international trademark protection as it is less costly than having to file multiple national applications and generally simpler to manage. However, it is worth keeping in mind that in filing an International Application via the Madrid Protocol system, the
application for designated territories must still be examined by the local trade mark offices to determine if the mark may be accepted and registered in that territory.
If for example, you are interested in protecting your trademark in the EU you could do this either via the Madrid Protocol – if eligible, or via local attorneys in the EU as a national application. Filing a Madrid Protocol application allows your local Australian trade marks attorneys to handle the process directly for you without needing local representation to attend to the application. In some cases, if the trade marks office was to issue any sort of objection it may become necessary to then engage local representatives to respond.  Our office can attend to these matters, including if or where needed liaising with local associates in the EU or in any other area to help streamline the process.
What Are Other Benefits of International Applications Under the Madrid Protocol
Apart from the cost saving and the administrative smoothness, a further benefit is that you can add territories later in time. For example, if you filed an international application today and designated the USA, the EU and China and then realise five years later that business has expanded such that you needed protection in further territories you can add them to your existing International Registration.
You won't get the benefit of the original filing and priority date of the initial filing, but you have that flexibility to add countries as they become relevant. And again, they must be parties to the Madrid Protocol to do that.
As mentioned the other way of getting protection in other countries is just to file directly as national applications. There are some countries that aren't members of the Madrid so it would be necessary to file directly if those territories are required. In some cases there could be countries where it might be helpful to file directly simply because you're going to end up having to go through a process of amending the application anyway.
Has There Been an Increase in International Trademark Registrations Due to Online Business and the Introduction of the Internet?
In our experience, yes. Particularly international applications under the Madrid Protocol. Australia joined as a member country in 2001. Australia's joining brought the total number of countries member to the Protocol to 51. There are now more than 100 countries member to that system. This of course all coincides with the major advancements in businesses using the internet commercially for 'online trade' from around the mid 1990s to now.
We often speak to business owners who have thought that having a presence online provides rights. Particularly if they have secured trademark registration in their own country, it's not uncommon for a business owner to not necessarily understand that those rights don't extend to wherever they're operating. They only extend to the territory where they've got protection.
This situation can become more complication as there are countries (including Australia) where you have trademark rights by virtue of your use irrespective of whether you have a registration. This is because we have a common law system in Australia which comes from English law. This provides (among other things) that the owner of a trademark is the person who uses it at a given time – if they're the first user particularly.
Often registering a trademark in the relevant country of use is best practice. Some countries, unlike Australia, do not follow a system that allows rights to accrue through use. Rather, it is simply the first person to file a trademark application that is deemed the owner. With so many online businesses promoting their brands around the world, it is often simpler to register your trademark where required rather than be confident in an ability to rely on 'first use' as either a protection for your brand, or a defence against allegations of infringement.
Since the Social Media boom, we've certainly had more businesses approach us seeking advice in so far as alleged infringements of rights are concerned – both trademark concerns, and also copyright concerns. Copyright is protected, automatically, across most countries – trade marks however are not. Therefore, it's important to understand the fundamental differences between copyright and trademarks before attempting to assert rights against an alleged infringer who may have used the same or similar brand in a different country to yourself.
Having a national trade mark in one country, using it online – including on social media – does not immediately or automatically mean that you have the right to stop others using the same or similar trademark in other countries.
Final Tips
If you provide your goods or services to customers in other countries outside of Australia, then you should definitely consider filing in those other countries if the use makes it worthwhile. Both to protect your own brand and also to avoid infringing somebody else's. If you're using your brand in another country, then you don't have protection there. You could potentially be infringing a third party's rights if you haven't got the registered trademark there.
Weigh up the costs versus benefit. It can be costly, however if your use of your trademark overseas is reasonable, what would be the damage or consequence if you found out tomorrow you couldn't use your brand in a particular country?
Don't forget the 6 month priority period available to you. After you file in your home country or in the first country, you can file in other countries for up to 6 months from that first filing date and enjoy the same priority date of that first filing. This a little bit of time to think about what other countries are important without losing your priority.