Why Trade Marks Are So Important For Start-Ups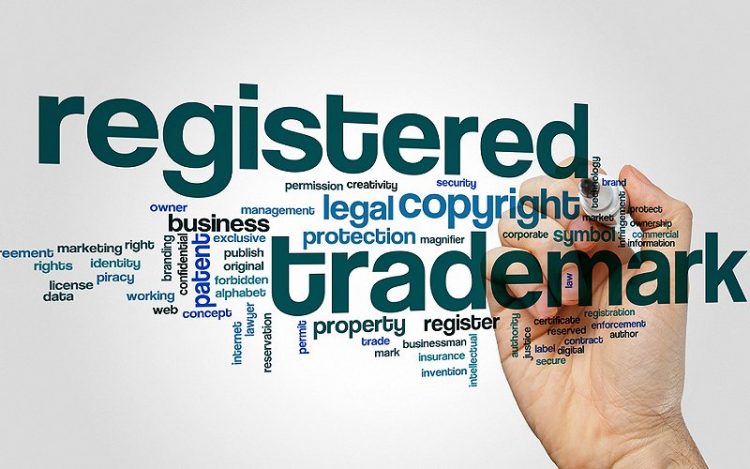 Developing a new business, making it commercially viable, taking it to market, forging strong customer relationships and establishing a reputation is tough and the road to success is paved with plenty of failures.
There's no denying that getting a start-up off the ground takes considerable time, effort and usually money.  Given what it takes to succeed, you'd imagine that entrepreneurs and seasoned business people alike would do everything to boost their chances of success, yet it's surprising how often one crucial aspect of a start-up is overlooked.
Remarkably, many people don't adequately protect their intellectual property by registering a trade mark for their start-up.  While this is an optional step, failure to do so can put their investment and hard-fought achievements at risk and diminish future growth opportunities.
The simple truth is that trade mark registration is an important and effective – and many business and legal professionals would say, essential – tool for success.
Why Register a Trade Mark for a Start Up?
This article covers three main reasons why a start-up benefits from trade mark registration.  These are:
Trade mark registration provides enforceable, exclusive rights over the registered sign
Trade mark registration offers robust brand protection
Trade mark registration creates a marketable commercial asset
The difference between a registered business name and a registered trade mark
Most people register their new business name on with the Australian Securities and Investment Commission (ASIC) when they first embark on their start-up's journey.  This is an important step as it prevents anyone else from obtaining the same business name. It is also a legal requirement to register a business name in Australia if the operator intends to trade under any name other than its legal name.
However, registering a business name does not give you exclusive rights over that name. In fact, when registering a business name with ASIC the registrant will be presented a 'checklist' (requiring each item be ticked off) before commencing the application that highlights, among other things, that business name registration does not provide rights or complete ownership to the name involved. Only trade mark registration does that. Whether for a business name, brand, product, logo, sound, scent, hologram or even colour, registering a trade mark provides you with exclusive and enforceable rights to use that particular sign.
It's essentially proof of, and enforceable, ownership of a name or sign.
In rare circumstances, it is possible to take action against another entity without a registered trade mark.  In a situation where another business is 'passing off' as yours or is engaging in misleading or deceptive conduct (such as misleading customers that their business is actually owned by you), it may be possible to take action, but such cases are typically difficult to prove and usually require the business to prove a reasonable level of reputation in the marketplace.  It is far easier to establish when a business has infringed your trade mark rights.
A Registered Trade Mark Offers Greater Brand Protection
Without legally enforceable rights over a brand, you run the very real risk that a competitor jumps on your bandwagon, exploits your ideas and erodes your investment by using the same – or a deceptively similar, name.
When it comes to a start-up, it's understandable that a lot of time and energy goes into priorities like funding and product development, but it's crucial to focus on marketing and branding too.
Registering a trade mark can be a prudent move as it protects your brand, your reputation and the commercial viability of your business. It avoids brand confusion and prevents the hassle and expense of having to rebrand because you discover you have a confusingly similar brand name to a competitor which is costing you market share.
If you don't register a trade mark, you may also find you are infringing someone else's registered trade mark rights.  At the very least, start-ups are encouraged to undertake proper trade mark searches prior to using a brand in the marketplace.
A Registered Trade Mark Creates a Valuable Commercial Asset
A registered trade mark can be bought or sold and can be an important commercial asset for a business, increasing its value, potential and saleability.  It can be licensed to others to use on your terms, which may result in a profitable income stream for you. A registered trade mark can also be assigned (transferred/sold) to a separate person or company.
In the early days of a start-up, registering a trade mark may not seem like a priority, but it could very well influence the future of your business (and your investment returns) further down the track.  A registered trade mark will appeal to potential investors and/or buyers of your business because it sends a clear signal that you have a robust intellectual property and marketing strategy in place, and it means the appropriate protections are in place.  Plus, a registered trade mark can be monetised so it is commercially valuable.
If you're starting a new enterprise, you may want to discuss your situation with an expert in the complex field of trade mark law to ascertain the best way forward.   They can help you answer questions such as:
Is my start-up eligible for a registered trade mark?
Am I at risk of my competitors using my trade mark if I don't register it?
What kind of shelf-life does my intended trade mark have?
How would international expansion affect my trade mark registration?
What is the cost of registering a trade mark?
Can I manage the process myself?
A Last Word on Why Trade Marks Are So Important for Start-Ups
Trade mark registration can be beneficial for your start-up because it provides legally enforceable protection for your intellectual property.  It can also create a valuable commercial asset that can be traded or licensed.
Start small, but plan to go up!
Your start-up may be small in the beginning, but you wouldn't want its growth curtailed, its success to stall or its future to fail because of a lack of adequate planning and protection.  It's always best to seek expert advice upfront from a trade marks attorney who will guide you on the best way to safeguard your brand.
Jacqui Pryor – Author Bio
Jacqui is a registered trade marks attorney and has owned her own business, Mark My Words Trademark Services since 2011.
After being introduced to the world of trade marks in one of her first jobs post high school, Jacqui discovered she had a deep passion and interest for all things to do with protecting brands and intellectual property.  She completed her graduate certificate in Trade Mark Law and Practices as well as a Diploma in Business Management and holds a current registration with the Trans-Tasman IP Attorneys Board.
Her business provides professional, friendly and reliable advice and assistance on all types of complex trade mark registration, infringement and opposition matters in Australia as well as overseas.  Jacqui started the business specifically to support SMEs which typically couldn't afford such a service and over the years, the company has grown in both size and reputation, with a client list that spans businesses of all sizes across a range of industries.
To keep up to date with the latest in the field of trade marks, follow Jacqui and MMW Trademark Services on Facebook.