How Much Does It Cost to Register a Trademark in Australia?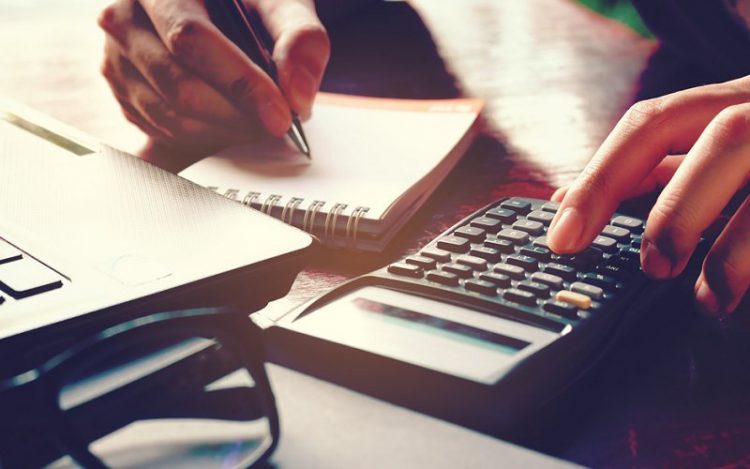 The cost of registering a trademark depends upon what category your business falls under and the exact products or services you require your trademark protected in relation to.  It's widely recommended you use a trademark professional who can not only reduce the risk of added expenses but give you the peace of mind you're giving yourself the best chance of success and more importantly ensure you are protecting your trademark in the way it needs to be protected.
Assuming there are no issues or objections found, an application to register a trademark in a single class of goods or services through our office (inclusive of government, professional services and GST) using our services, will cost you $895.00. That is the absolute total you would pay to register for 10 years in a straightforward case. Further, we offer competitive hourly rates where needed and offer a free trademark search to begin with.
The Cost of a Trademark Search
You should conduct a trademark search before filing your application to make sure your trademark is available and won't infringe on any other trader's rights.  This is where the process begins.
| | |
| --- | --- |
| Item/Action | Our Low Fee                         IP Australia |
| Preliminary Trademark Search | 100% Free Search                N/A |
| Full availability and infringement search (Australia) | From $375.00                       N/A |
Trademark Application
The total cost of your application is based on the amount of goods or service categories you select.  These categories are chosen on the basis of the goods and services related to your trademark. While you're not able to increase the original capacity of goods or services once you've filed your application, you are allowed to file more applications in the future should you need to cover new, or additional products and services. For a single class standard trademark application through our office you can expect a total fee of $895, including government fees, professional fees and GST to fully register your trademark in Australia for 10 years assuming no objections or oppositions. Get in touch with us for a tailored quote specific to your needs.
Trademark Registration
On acceptance of your trademark application, at around five months from the filing, your trademark acceptance will be advertised for opposition purposes.  This gives other parties an opportunity to oppose the registration.  If there are no objections within the given timeframe, your trademark will be automatically registered.  The minimum time from filing to registration is seven and a half months. There are no longer 'second part' fees payable to finalise this process in Australia
The Cost of an Extension
Any extensions required connected to your trademark will incur additional fees. These vary depending on the nature and reason for the extension of time needed. To help you meet your deadlines it's a good idea to contact a trademark expert. Most commonly a government fee of $100 per month/per trademark applies to extensions. Our professional fees will range from $50 – $250 depending on the type of extension and whether a declaration needs to be drafted.
Trademark Opposition
If you experience any opposition during the registration process – or are looking to oppose another person's trademark application, there will likely be extra fees involved.  There may be a variety of official fees involved, along with professional charges for assisting in these processes. Typically our estimates are based on an hourly rate of $250.00 (including GST).
These matters are complex and costs involved can vary greatly depending on the type of proceeding, the parties involved and negotiations to take place. Please contact us if you have received an opposition, or wish to oppose another trademark application or other action so that we may provide you with initial advice (free of charge and free of obligation) as well as a cost estimate for attending to this on your behalf.
Renewing Your Trademark
Once your trademark has been registered, you will need to pay a renewal fee every decade before the expire day, to make sure you retain indefinite protection. Costs through our office are as follows:
| | | |
| --- | --- | --- |
| Item/Action | Our Low Fee | IP Australia Fee |
| Trademark Renewal – Single Class | $250 | $400 |
| Trademark Renewal – Additional Classes | $110 | $400/class |
Global Trademark
Increasingly, many business owners are taking advantage of the global market. If you require an international trademark, there are a number of government and professional fees to consider. The costs will vary depending on:
The number of countries you wish to apply in
Which trademark professional you use to help with the process
Whether you apply via the Madrid Protocol or through each individual country's trademark office
The number of classes of goods or services involved
Contact us for a fixed-fee estimate for registration of your trademark outside of Australia.
We appreciate it may seem costly to register your trademarks in Australia and/or overseas, it really is an investment in the protection of your business's reputation and acquired goodwill.  Without the protection of a trademark, your intellectual property is left exposed to infringements by an unauthorised party, often without the ability to actually stop them.  In some countries, the 'first to file' rule is followed – meaning someone else can identify your brand (used in Australia) file in that country (for example in China) and as the first to file they are recognised as the owner of that trademark. This could effectively prevent you from ever registering or using your brand in that country.
For further information on trademark costs, or for a comprehensive quote on the services you require, please do not hesitate to contact us for further information.