The 6 Most Common Mistakes With A DIY Trade Mark Application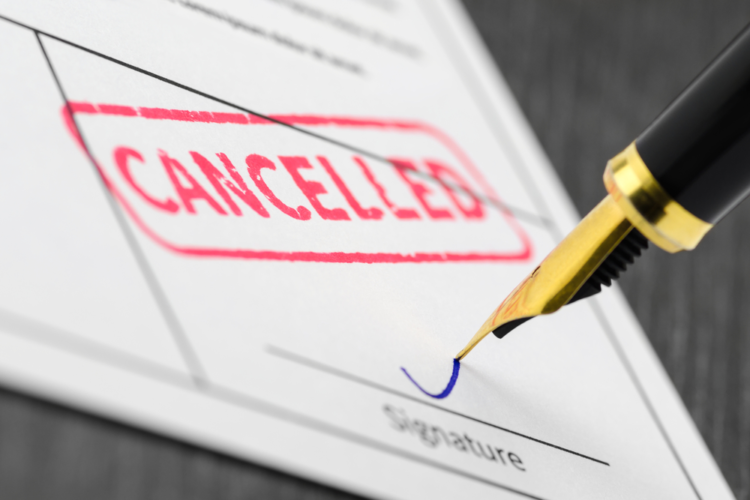 It is possible to DIY a trade mark application, but it is really important to understand what's involved in the process.  Unless the application is accurate and thorough with all the i's dotted and the t's crossed, things can go awry.  Mistakes can be time-consuming, costly and difficult (sometimes even impossible) to rectify. 
When a trade mark application is rejected as a result of an error made during the filing process, IP Australia may reject the application in its entirety and you could be forced to go back to square one, depending on the reasons for the objection.  And in today's highly competitive business landscape where time is money, any delays in protecting your brand and securing your reputation may have severe consequences.
That said, many people successfully register trade marks by managing the process themselves.  If you intend going this route, you'll want to avoid making the following common mistakes.
Six of the most common mistakes when making a DIY trade mark application
Not doing a thorough trade mark search upfront

Choosing a trade mark that is generic or overly descriptive

Choosing the wrong classification or not selecting the appropriate scope of goods/services

Filing in an incorrect legal entity's ownership

Not considering the international availability of your trade mark

Not responding appropriately to adverse reports
This article covers each of these pitfalls and how to avoid them when doing a DIY trade mark application.
Mistake #1 – Not doing a sufficiently thorough trade mark search
If you don't ensure that your intended trade mark is available before filing your application, you run the risk of delays, rejection or even costly legal disputes.  The only way to find out whether it is already in use or is being considered for registration is through a comprehensive trade mark search.
There are free search options available eg through the Australian Trademarks Online Search System (ATMOSS), but in order to minimise risk, remove doubt and increase the likelihood of a successful registration, it is advisable to seek assistance from a trade marks professional. A good starting point is our free trade mark search.
This article on trade mark searches (ATMOSS vs a free professional search) is a useful read in this regard.
Mistake #2 – Choosing a trade mark that is descriptive or generic
The very essence of a trade mark is that it is a unique identifier which enables the public to differentiate the origin of goods or services from one business from another in the marketplace.
If you choose a trade mark that is overly descriptive or generic, it won't proceed to registration on the basis that it is incapable of distinguishing your goods or services from another trader's.   Generic terms like 'shoes', 'icecream' and 'plumbing' describe goods or services
If you choose a trade mark that is too descriptive, it will also be considered non-distinctive and won't be considered for registration. In some circumstances applicants can address this by filing evidence of use to show that the particular word/s have become capable of distinguishing the business' goods/services from others. The more descriptive the name, the more evidence is required. Some names are simply too descriptive to ever register.
Mistake #3 – Not selecting the right class/es of goods and services for your trade mark application or not selecting the appropriate goods/services
Another common error that people make when filing a trade mark application is choosing the wrong classification of goods and services, or, may select the correct class number/s but fail to ensure an adequate scope of protection.
There are 45 categories of goods and services for trade mark registration in Australia (and other countries) and there are some subtle differences between some of them.  These nuances can lead to mistakes being made during classification, which can result in your trade mark not being fully protected.  Mistakes can also lead to possible rejection of your trade mark. Once filed, you cannot add to the scope of goods/services so it's important to ensure the full range of your intended products or services is considered at the outcome. Otherwise, further applications (and therefore further costs) will be incurred to capture any expansion to the original goods and services.
Mistake # 4 – Filing in the incorrect entity's name
Ownership of a trade mark is formed in 1 of 2 ways:
Being the author of the trade mark and intended user of that trade mark for the nominated goods/services; or

Being the author of the trade mark and user of that trade mark before an application is filed
Therefore, it is a matter of legal fact as to 'who' will have the right to file an application for a trade mark, rather than personal preference. For trade marks that are being promoted (as unregistered trade marks) before applications are filed, attention to who has been using them needs to be given.
Mistake #5 – Not casting the net wide enough with regards to international use of your trade mark
It is recommended to file a trade mark application for all the countries you currently trade in – as well as for any areas into which you intend expanding.
If you make the mistake of choosing a trade mark that is already registered in another country, the implications can be significant.  You may not be allowed to use that trade mark in that country or you may be forced into a costly rebrand, or to operate different brands in different countries.  You may also find yourself at the wrong end of costly litigation.  Either way, your brand reputation will suffer and the investment you have put into developing your product or service may be wasted.
Have a read of this article on international trade marks for more information.
Mistake #6 – Not responding to adverse reports issued by IP Australia
If the authorities determine that there are problems with your application, they will issue an 'adverse examination report' which details all the matters which require your response.  They will also set out a timeframe for your response.  If you fail to adequately address all of their concerns or miss any deadlines, your application will be in jeopardy. 
Avoid making mistakes with a DIY trade mark application
Any omissions, errors or delays in a trade mark application can be costly. 
Instead of doing it yourself, it may be prudent to enlist the help of an experienced trade marks professional so that you maximise your chances of a successful registration.  They will ensure the process is managed correctly from the start as well as ensure that the proper protections are in place post registration.  For example, did you know that trade mark registrations are not permanent?  Or that a new application may be required if a brand undergoes changes or modifications (eg as a result of a brand refresh?)  Or that a trade mark can be removed as a result of non-use?
Don't take unnecessary risks with your important business asset. 
Get your brand off to a solid start by engaging our experienced trade marks attorneys to handle your trade mark application.  Contact us on 03 8288 1432 for a friendly, obligation-free chat about how MMW Trademark Services can help you protect your brand and add value to your business.