What's The Difference Between A Patent And A Trade Mark?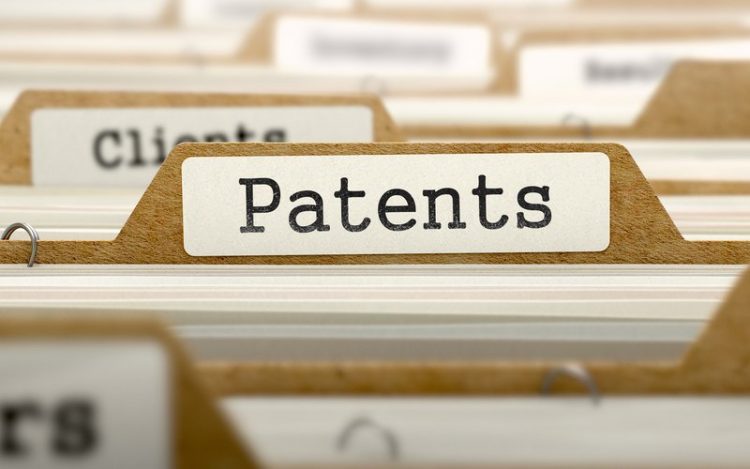 There are some significant differences between a trade mark and a patent – primarily to do with what they are and what they protect.
A trade mark is a sign like a word, phrase, logo, slogan, design, sound and colour that distinguishes one trader's goods or services from another.  A patent on the other hand, is often referred to as an invention.
Both patents and trade marks fall under the umbrella term of Intellectual Property (IP) which refers to any original idea or thought process that has been converted into something of value.  IP is a legal term and also includes copyrights, designs and trade secrets.
What is a trade mark?
A trade mark identifies and differentiates one product or service from another.  It can be visual (for example a logo, word, phrase, collection of numbers and letters, a graphic or a signature) and it can even be a smell or a sound.  A business or company name can also be registered as a trade mark presuming it is capable of distinguishing the business' goods or services from others and doesn't conflict with existing trade marks on the register.
Registering a trade mark gives the trade mark owner exclusive rights to use that sign in the course of trade as well as transfer, sell or license it.  It also gives the trade mark owner legal rights to prevent another trader from using that same sign (or a confusingly similar sign) for the same, or similar, goods or services. Essentially, the right to take steps if another trader commences use of a trade mark that will cause confusion with the registered trade mark.
Another trader may market exactly the same product or service, but they may not use the same trade mark.
An important point to note about trade marks is that they are only protected by legally enforceable rights for the specific goods or services within their relevant categories for which they have been registered.   Another trader may be able to use that same mark for a different type of product, service or brand where there is no risk of consumer confusion.
Trade marks are territorial and can be registered in single countries and in regions, or where eligible Australian trade mark owners can use the Madrid Protocol to file applications in multiple territories using a single application.
Why would I consider registering a trade mark?
A registered trade mark can be valuable from a marketing standpoint as well as in terms of providing legal advantages.  It helps a brand stand out from the competition, helping consumers discover and identify a product or service and it gives the trade mark owner the ability to enforce legal rights.  You would register a trade mark to protect your valuable intellectual property asset.
What is a patent?
A patent is the right granted to a device, method, substance or process that is new, inventive and useful. Securing a patent helps prevent someone else from making or selling the same 'invention'.s.  Patents can protect various things for example – a new pharmaceutical drug, a medical device or a software programme.  However, a mere idea itself is unlikely to constitute a patent. 
A patent provides the owner with a monopoly on the innovation and they are generally only valid for a certain number of years before they become public property.  On the other hand, a trade mark can be renewed indefinitely on payment of a fee.
The aim of a patent is to protect inventors who have created something that is unique and useful to society.  It protects the innovation from being sold, copied, used, manufactured or imported without permission from the patent owner. 
In order for a patent to be granted, the invention has to be new, sufficiently different from anything already in existence and useful. The newness requirement is important, this essentially means that the same patent or invention has not been publicly disclosed (including by you) before filing an application. Therefore, advice from a qualified patent attorney should be sought before disclosing the details of your innovation to others.
As with trade marks, patents are territorial and are generally restricted to the country or region where they have been filed and granted.  However, to protect your patent outside Australia strict time-frames will apply in which you need to file international applications. Trade marks do not have such time-frames and can be filed any time overseas.
Why would I consider obtaining a patent for my invention?
Obtaining a patent for your invention can be an important way of ensuring that no-one can copy your new idea before the device, substance, method or process is launched publicly.  A patent will also prevent competitors from simply reproducing a successful invention. 
Key takeaways on the difference between a patent and a trade mark
While there are important differences between a trade mark and a patent, both legal processes protect the rights of the person who invented and/or created the invention or 'brand'.
In today's fiercely competitive commercial landscape in which digital communications enable the transfer of information at lightning speed to all corners of the world, it's never been more important to put safeguards in place to protect your valuable brand assets. 
However, the field of intellectual property law is extremely complex and it is always advisable to get specialist advice and support from a trade marks attorney or patent attorney so that you minimise the risk of litigation and maximise your brand protection.
Disclaimer: This article is for information purposes only and should not be taken as legal advice