What Is Passing Off – Australian Trademark Law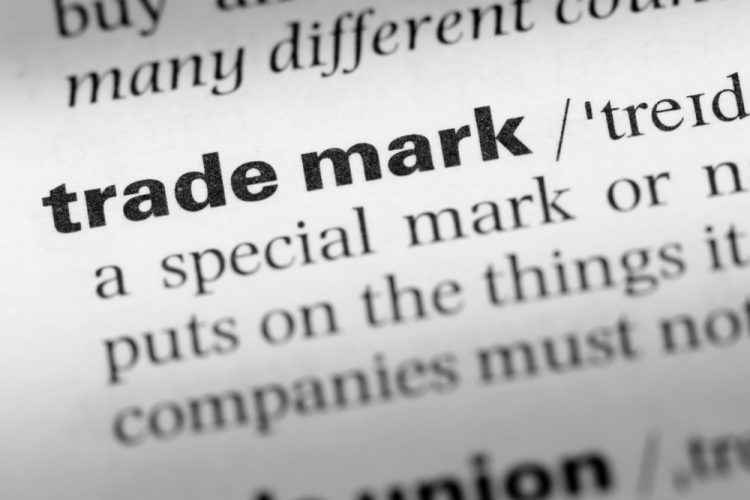 Passing off is a common law tort, which basically means it's a protection we have in Australia at common law as opposed to relying on legislation. It is basically a wrong that causes the complainer to suffer damage that results in the person committing the wrong doing having legal liability for causing that damage.
In the case of passing off, one of the main purposes is to protect the goodwill or reputation a party might have in something. Typically that something would be a brand, a particular get-up to their packaging or things of that nature. It basically revolves around the idea that the person that has that reputation or goodwill has a reasonably extensive reputation in their brand or their get-up, and somebody else has made a misrepresentation to the public that suggests because of what they're doing, they've got some affiliation with the party that has the reputation – and because they've come along and made that misrepresentation, it's damaging to that person's level of reputation and goodwill.
It's common to see passing off claims or allegations in combination with trademark infringement claims, as well as misleading and deceptive conduct claims. A passing off allegation could also be made by someone that doesn't have a registered trademark, because for whatever reason they haven't registered it, but they find that somebody who's effectively copying their brand or their get-up or whatever it might be. In the absence of the trademark being registered, all they really have to rely on is a passing off or misleading deceptive conduct claim to try and get that alleged infringer to stop.
Passing off cases can prove difficult cases to be successful in, versus actually registering your trademark in the first place and relying on that for trademark infringement purposes if you ever need to. This is  because the trademark infringement claim doesn't require reputation, it just requires ownership and use of that trademark, whereas with passing off it does require a reasonable reputation. Further, trade mark infringement action can be taken against persons using deceptively similar brands for similar goods/services. It could be more difficult to argue that the use of a similar name is attempting to 'pass off' an unregistered brand.
It's not enough that you have used a particular name without trademark registration to be successful in a passing off claim, because you still need to make that point or prove the point that because somebody else is using the same or very similar that it's going to damage your reputation, being one of those three critical elements.
So it stands to reason, if you don't really have the reputation – for example because you could be a very small local business (even if you used your brand for many years) you might not have a particularly high level of recognition in the marketplace by consumers  in general – you might not be successful in bringing a passing off action. For example somebody else on the other side of the country might start using a similar brand, but in that case it's not likely to damage you as your reputation (if any) is limited, and that other use of a similar brand is unlikely to be perceived or assumed as being affiliated with your own. So you might succeed in a passing off claim, whereas in those same circumstances you very well could if you had your trademark registered.
Whilst it's a complicated area, in lay person's terms – if you have adopted and used a name, brand, logo or other get up that appears an attempt to leverage of someone else's reputation for your own gain this could amount to passing off at common law, irrespective of whether that person has registered a trade mark.
Examples of Passing Off?
An example would be adopting into your own name a famous brand such as Google. If you started a business and called it "Google SEO Services" without authorisation, this could lead to a passing off claim being successful. It meets the 3 critical elements required for a passing off action to succeed:
There is a high level reputation in connection with the Google brand and trade mark;
Your use of that reputable brand is a misrepresentation to consumers and the public that you are endorsed by, affiliated with or sponsored by the owners of any reputation and goodwill in connection with the brand; and
Your use of the brand is likely to damage that reputation, because it draws custom away from them, which can impact the level of goodwill. Additionally, you could damage reputation by providing an inferior service to that expected to be provided in connection with the Google trade mark in the online/seo given consumers would likely be thinking you are affiliated.
In the above example, you would likely see a Passing Off allegation, a trade mark infringement allegation and a misleading and deceptive conduct claim.
Likewise, even if you use a completely different brand name and business name, and you may very well offer relevant services, using the likes of Google Partner or Microsoft Partner badges and language in the promotion of your services when you are not partners of these organisations and/or do not use these 'badges' in accordance with relevant terms, this could see passing off and/or misleading and deceptive conduct claims made.
Within the terms and conditions of the relevant organisations that offer these 'partnerships', there are clear provisions that govern how those partners can use logos and things of that nature. But if you've got a situation where the business is not an authorised partner, then they should not be using a logo that says they are, you could make argument of passing off and misleading and deceptive conduct.
Whilst we see a lot of reference to Passing Off, we see less prosecuted in the Courts. This is likely because of the difficult thresholds involved. Firstly, whilst a lot of people have great businesses they don't all have particularly high level of reputation in their brands. This could be problematic – particularly when alleging passing off to have occurred through use of a similar (rather than identical) 'thing' by another person.
Certainly, if you are worried about a person using a confusingly similar brand-name to your own, we encourage clients to register their brands as a trademarks as it is most often much easier to successfully establish a trade mark infringement claim than rely purely and simply on passing off and/or misleading and deceptive conduct claims.
If you have received or wish to send a letter alleging infringement, passing off or similar, please get in touch before responding. It is important both senders and receivers of letters know their rights before issuing or responding.