What Kind of Evidence of Use Is Needed to Overcome a Trade Mark Citation Objection?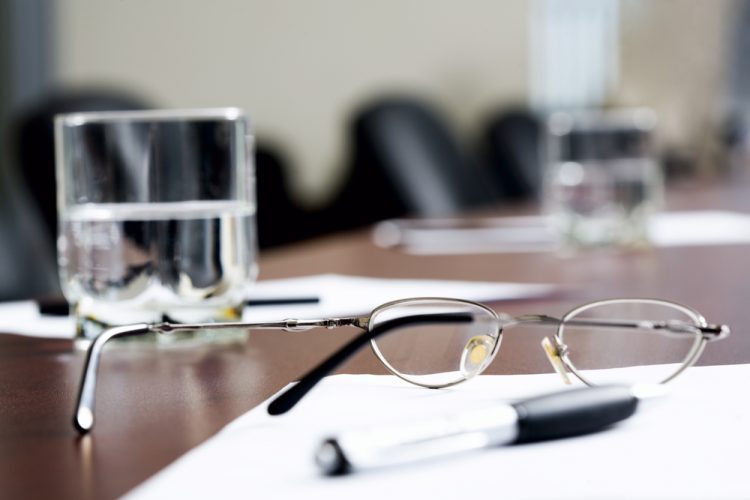 When you file a trade mark application in Australia, it gets examined by IP Australia. One of the possible grounds for an examiner's objection in Australia is if your trade mark is too similar to another trade mark that is already on the register; where there is a pending application or a registered trade mark for the same or deceptive similar mark covering goods or services that are the same or related to yours, then the examiner may raise what's called a citation objection.
When this occurs the examiner raises an objection and issues an examiner's report on the grounds that there's an earlier trade mark on the register in the name of a different company or a different person that is too similar to the trade mark that you wish to register. So they're effectively a conflicting trade mark. They call it a citation objection because the examiner cites the earlier conflicting trade mark in their report.
If this happens one way to overcome that kind of objection is to file evidence if it's available. If you have been using your trade mark for a period of time, before filing your trade mark application, you may be able to overcome the objection if that evidence is sufficient.
There are two different kinds of evidence that you can file to overcome a so-called citation objection. One kind is called prior continuous use and the other kind is called honest concurrent use. Prior continuous use means that you must have commenced using your trademark before the priority date of the cited mark, the earlier mark. The priority date is usually the filing date. So say the earlier mark has a priority date of the 1st of January 2020, you need to have started using your trade mark before that. And further, you need to be able to prove that you've been using your trade mark continuously since the time you started using it until the time you filed your application.
When filing prior use evidence, the evidence doesn't need to be voluminous. You don't need to provide a lot of evidence, but it does need to be consistent and it does need to be show continuous use. So you could have one or two examples showing use of your trademark for each year, or in the case of a short period of time, for each month, as long as that shows genuine use of the trade mark in relation to the goods or the services that you've claimed. So there can't be any significant gaps in time if you want to rely on prior continuous use. Where you establish prior use the examiner must remove the objection.
Honest concurrent use, on the other hand, is something that you might need to rely upon if you commenced using your trademark after the priority date of the cited mark/s. In that case, the bar is a little bit higher. You have to provide a declaration attesting to the fact that you adopted the trade mark honestly. Typically, that means you weren't aware of the prior mark at the time you adopted the mark. Or, if you were aware of the earlier filed mark you need to explain why you continue with the use of the similar trade mark. Further, you should also explain whether there have been any instances of confusion between your mark and the earlier filed trade mark.
To provide honest concurrent use, you need to give more examples of use, so you can't just have one or two examples for each year. You really need to give a comprehensive account of the use of the trade mark to show that it's sufficient in terms of duration, revenue, marketing, and geographical extent to satisfy the examiner that your mark has peacefully co-existed and can continue to peacefully co-exist with the cited mark. Because if you haven't used it much in terms of time or extent, then it's really difficult for the examiner to assess whether or not there might be confusion in the future if you were to start using your trade mark to a greater extent. This is why honest concurrent use has to have a bit more evidence to back it up than prior continuous use. Again, you need to prove that it's been honest, so you need to give a statement as to whether you were or were not aware of the prior cited mark at the time you adopted your mark, and perhaps you even conducted searches and didn't find it. Unlike prior use evidence the examiner does not have to withdraw their objection simply because you filed the evidence, rather they have discretion to determine based on various factors whether, following consideration of the evidence, it is appropriate to withdraw the objection and accept your trade mark for registration.
What sort of things should I include in evidence
You really want to provide evidence that shows your use and promotion of your trade mark as a trade mark and for the relevant goods/services claimed. For example, evidence of registering a business name is not evidence that shows use of that name in the course of trade as a brand for your goods or services.
It could include current and historical pages from your website; examples of dated advertising, whether that be on social media or via third party publications; and even copies of dated invoices can be helpful because they are clear evidence that you've used your trademark in relation to the sale of your goods or services at specific points in time. Evidence of advertising on television or radio can be useful, as well as evidence of attending trade shows, exhibitions or similar.
Are citation objections common?
They are quite common. They are one of the two most common objections seen during the examination stage. The other being an objection that the mark is not distinctive. There are now more than 2 million trade marks on the Australian trade marks register, so, the more trade marks that are on that register the higher the chances of a later mark being similar to one or more of those earlier filed trade marks.
Who issues the objection and how is it handled?
IP Australia is a government entity that is responsible for examining trade marks and managing the trade marks register, among other things. If you file a trade mark application, it will be examined by the government body, by an examiner who's an employee of the government body, and the examiner will issue a report listing any objections that they have. So, if there's a citation objection raised, it will be in that written report and that gets sent to you electronically via the government portal: the IP Australia eServices portal or occasionally by mail.
The report is sent to whoever is listed as the address for service on the trade mark application. That might be sent to you directly as the applicant. Alternatively, if you have an agent, a trade marks attorney, acting for you, it will be sent to your trade marks attorney. Your attorney should then provide you with information about your options in responding to the objection and your trade marks attorney can assist in preparing and filing evidence to address the objection if that is a viable option in your case. That being said, if the third party, if the owner of the cited trade mark, becomes aware that you have filed an application for a conflicting mark, there could be a dispute between the parties. Particularly, if you are successful in providing evidence of prior use or honest concurrent use that satisfies the examiner your application can be approved we note that the owner/s of any earlier filed trade mark/s that were presented in the examiner's report will be notified that your trade mark has been accepted, which, allows those owners to file oppositions to your trade mark if they deem necessary.