What Do I Do if My Trademark Is Opposed?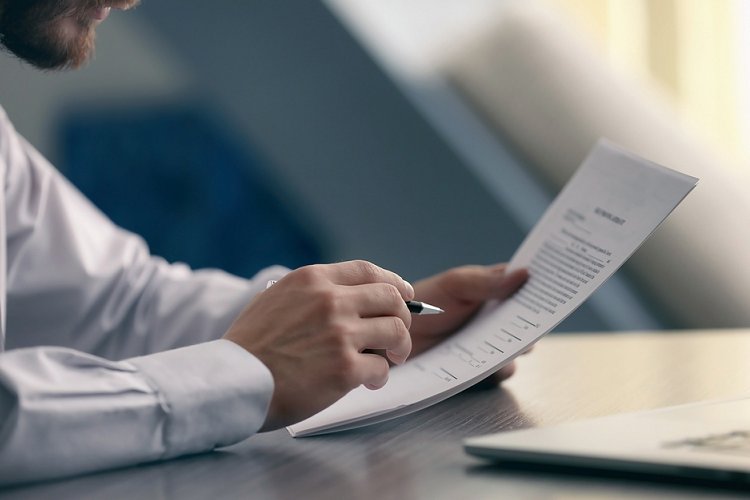 The first thing to do is don't panic. It's easy to feel shocked when you learn that someone has filed an objection to your trade mark being registered.
The second thing to do is check all the dates on the correspondence you have if your trade mark is opposed in any jurisdiction. We'll focus on Australia, because that's where we practise. You will receive an official notice from IP Australia, which is the government body that is responsible for trade mark oppositions and registrations. That correspondence will set out the deadlines. The first thing that happens will be the notification of intention to oppose that has been filed against your mark. The opponent files a notice of intention to oppose your trade mark and you will receive official notification of that notice of intention to oppose.
The next step is on the Opponent's side. The opponent has a responsibility to take another step within one month of filing the notice of intention to oppose. Particularly they need to file what's called a statement of grounds and particulars. Now, in the meantime, rather than just sitting and waiting for the statement of grounds and particulars, it would be prudent to engage a trade marks attorney. In fact, we'd say it would be almost essential to engage a trade marks attorney if you're looking down the barrel of a trade mark opposition. It can be a long and complex and expensive procedure and it's very helpful to have someone to advise you on what the prospects are and what your options are and the different strategies that you can take to hopefully resolve the dispute as quickly as possible if it can be resolved.
A trademark opposition is a formal procedure that occurs before IP Australia and is different to a trade mark infringement proceeding that is heard by the courts. In order to register a trade mark, you have to file your application with IP Australia and they will examine your application, and if and/or when everything is in order a notice of acceptance will issue and that means that the examiner is satisfied that your trade mark meets all of the relevant criteria and can be registered. And at that point, once that acceptance has been advertised there's a two month window in which third parties can oppose your trademark.
If somebody does oppose, your trade mark won't proceed to registration unless and until that opposition procedure is completed in your favour. So, that might be as a result of the opponent withdrawing their opposition or you may have to go through the opposition procedure all the way to a hearing and have a decision. Which if it's in your favour, means that your trade mark will then be registered.
The result of an opposition unfortunately is uncertainty for the trade mark applicants. Essentially the person seeking registration of their trade mark is left in limbo as to what the outcome of their trade mark will be, whether it will be registered or not.
What's the Likely Outcome?
Unfortunately, there's no one common outcome for a trade mark opposition. However, it is important to note that facing opposition is not hugely common, and it's quite rare for a trade mark opposition to end up in the courts. The opposition process occurs before IP Australia, which is a government body and it has quasi judicial authority. Although it is a procedure that has set stages that includes evidence stages that can be quite complex and can be costly. It's nowhere near as complex or as costly as a court proceeding.
If you are an applicant facing an opposition procedure, it's definitely good to engage a representative who can talk you through what the process looks like, as it involves many stages. As we mentioned before, the first stage is that notice of intention to oppose that the opponent has to file and then they have a month to file a statement of grounds and particulars. The purpose of that document is really to inform the trademark applicant of the precise grounds of opposition as selected from the trade marks legislation.
Are Trade Mark Oppositions Common
As noted above, oppositions are not particularly common. If you've received a notice of acceptance in relation to your trade mark application, unless you are already aware of a third party that may oppose, there's no reason to believe that it's likely that somebody will oppose it. Most trademarks that are accepted will proceed to registration without issues.
What Can I Do to Avoid an Opposition to My Trade Mark?
It may be  worthwhile working with the trade marks attorney to guide you on your way when you're going through that application and registration process to help prevent any problems. It's certainly a good idea prior to filing your trade mark application to do at least a preliminary search. Even if you don't want to invest in the costs of undertaking a thorough trademark search, it's worthwhile consulting a trade marks attorney who can conduct some brief searches that may shed light on any obvious issues that could arise.
Final Tips:
The deadline that's important for the trade mark applicant, the person who's basically been opposed to be aware of, is that you do have to file what's called a notice of intention to defend, and you must do that within one month of receiving the statement of grounds and particulars as filed by the opponentIf you don't file a notice of intention to defend, there will be a default decision in favour of the opponent, which means automatically your trade mark is rejected because you didn't file a notice of intention to defend.
That is a critical step. Once those initial documents have been filed, the opposition enters the evidence stages and those stages allow both parties to file evidence. At the end of the evidence stages, the matter will proceed to a decision (either on the written record or following a hearing). It's important to be aware that an opposition proceeding can be a very lengthy process. It can take up to two years before a decision is known