Registering An Australian Trade Mark When You Reside Overseas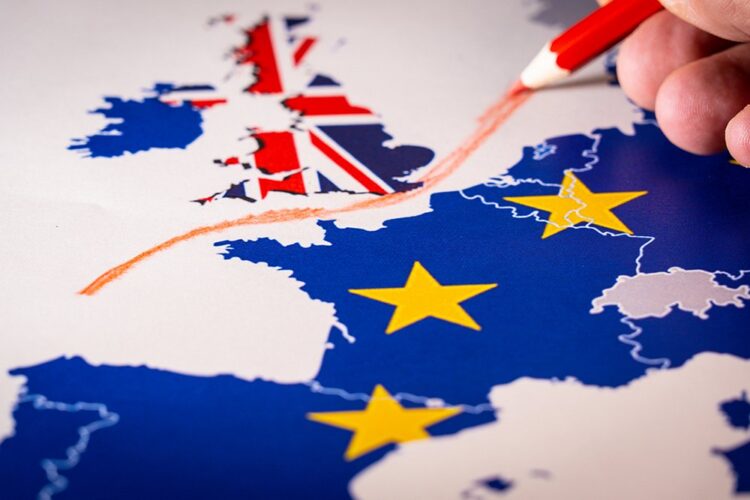 More and more businesses are going global in order to expand their customer base and create additional revenue opportunities.  The commercial benefits can be significant.  However, smart business owners know that protecting their valuable intellectual property is a crucial step in international expansion and can be the difference between success and failure.
At Mark My Words Trademark Services, we often come into contact with business owners overseas who presume that trade mark registration in their own country automatically extends to other areas of operation.  This has been particularly true of business owners who have an online presence.  Likewise, if you are based in Austraila and have an Australian trade mark registration this does not automatically extend to other jurisdictions.
It's really important that business owners who are looking to expand internationally understand that registered trade marks aren't automatically protected everywhere in the world.
If you are considering trading 'down under', you need to look at registering your trade mark or trade marks in Australia.  This will not only ensure that your brand is protected in Australia with legally enforceable rights, it also ensures that you won't be infringing on any others' rights inadvertently.  Defending an allegation of a trade mark infringement can be extremely costly and time-consuming.
On a superficial level, applying to register a trade mark in Australia may look similar to that in your home country or in other jurisdictions, but it is important to understand that the process can actually be very complex.  Each country/territory has its own trade mark laws and regulations, which can differ from country to country. In order to fully protect your intellectual property in Australia, you need to make sure your application is watertight.  Specialist advice from an experienced trade marks attorney is your first action point en route to your expansion into Australia.
This article answers key questions about registering an Australian trade mark when the business owner resides overseas.
What Kind of Trade Mark Application Is Possible in Australia?
IP Australia is the national trade marks office and it has a comprehensive website on all trade mark matters such as trade mark searches, the benefits of trade mark registration, applying for a trade mark and managing it.  Anyone can access their public database of trade mark applications and registrations in Australia.
You can apply to register a traditional trade mark such as words, logos and slogans as well as non-traditional ones such as shapes, sounds, colours and smells.  It is also possible to apply for a series trade mark.
How Do I Go About Applying for Trade Mark Protection in Australia From Overseas as a Non-resident?
There are two ways you can do this:
Filing an application directly
Filing an application through the Madrid Protocol
Australia is also party to the Paris Convention which provides for a six month priority period from applications that have been filed in another country (provided that country is also party to the Paris Convention).
As is the case in other countries, you will need to classify the goods or services that you wish to be trade marked in Australia.  You can either select from IP Australia's list of goods or services within the 45 classes available or provide a custom specification of your goods/services.  It is really important to select the right goods and services as these cannot be expanded upon once an application has been formally lodged.  You would need to make a whole new application to cover any additional goods/services.
How Long Does the Process Take?
Once you have submitted your application, it currently takes around four to five months for a substantive examination to be completed. It is possible when filing nationally (rather than under the Madrid Protocol) to seek an early assessment using the Headstart process, which provides an indication as to the acceptability of your trade mark within 5 business days.  Once formally filed,    if IP Australia doesn't issue an adverse examination report (which you would need to respond to and address any issues raised), your application will proceed to acceptance.  Once accepted and advertised in the Official Journal a two-month period is allowed for others to file notice if they intend to oppose – and if there is no opposition, the trade mark will then be registered.  That whole process will  take a minimum seven and a half months.
How Long Is an Australian Trade Mark Valid For?
Trade marks are registered for an initial period of 10 years, after which they can be renewed for subsequent 10 year periods (provided renewal fees are paid).  Whilst the Australian authorities do not require the trade mark owner to provide evidence that the mark has been used during that time (as is the case in some countries e.g. the USA), a registered trade mark is subject to a use requirement to be valid. Notably, if the trade mark is unused for a period of time another party could seek to remove the registered mark for non-use.
In conclusion
To best ensure that your Australian trade mark registration is handled correctly and that your brand is given the best possible protection in this country you should engage a local trade mark professional.  Even though the process here may look similar to other countries, it is vital to have an expert on your side with specialist local knowledge and skills to help you navigate the complexities of Australian trade mark law.
A lack of awareness, errors, missed deadlines or misinterpretation of information can be costly.  Should you require affordable and reliable assistance with registering your trade mark in Australia from overseas, our trade marks attorneys at Mark My Words Trademark Services can help.
Get in touch with our friendly team and ask us anything about trade marks including registration, infringement and opposition matters and brand protection strategies.