Can You Have A Registered Trade Mark Without A Business?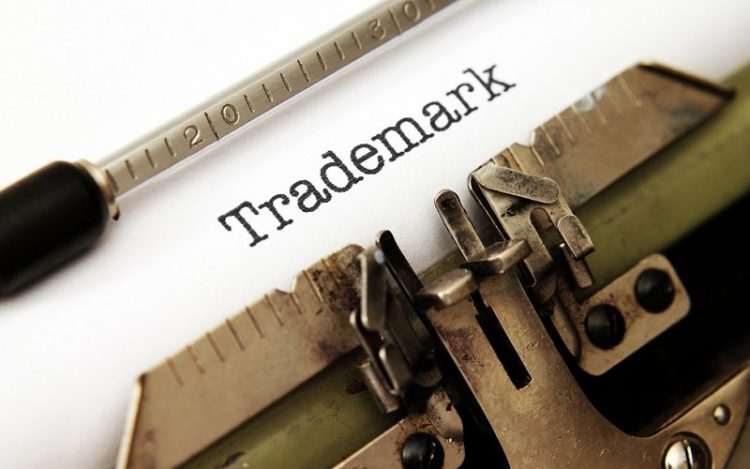 There are two answers to the question of whether it's possible to register a trade mark without having a business – yes and no.
The 'yes' is because it's not necessary for a company to apply for, and register a trade mark.  Any legal entity, be it an individual, a charity, a partnership, an incorporated association or an unincorporated association can register a trade mark. 
The 'no' is a technical no.  That's because a trade mark is a sign used in the course of trade, so it's natural to assume that without a business, there's no ability to trade. 
There are many risks associated with registering a trade mark without due consideration as to how circumstances may change down the line which will affect the validity of the mark.  For example, if an individual files the application under their own name (either as a sole trader or before commencing trade) and then opens a company and starts trading, problems can arise when the company is seen as the rightful owner of the trade mark, not the individual.
There's also the risk that registration could be challenged due to non-use of a trade mark.
This article entitled 'Can an individual own a trademark' sheds more light on this topic.
Why You Shouldn't Register a Trade Mark Without a Business
A trade mark (whether registered or not) services to distinguish goods/services from all others which are being traded in the same competitive space.  Registration gives the trade mark owner exclusive rights to use that mark, to take action against unlawful use of the mark by others and can give businesses a commercial advantage.
Here are several reasons why the legal entity (be that a company, individual or other legal entity) should register a trade mark:
It Creates Opportunities for a Stronger Brand Identity
Most businesses spend considerable resources building their reputation using their business names.  It's what sets them apart from the competition and if the name is registered with ASIC, the exact name can't be registered by any other business.  However, unless a business name (or other distinctive sign used by the business) is registered as a trade mark, another entity could use the same, or very similar, name freely in the marketplace.
Having a business name registered doesn't create ownership of that name. However, having the name registered as a trade mark protects the name and provides a legal barrier against anyone else trading on your hard-earned reputation.  When choosing and registering a business name, it's prudent to check the availability of that name as a trade mark to ensure, at the very least, your chosen name is safe to use and promote.  Registering the business name as a trade mark provides a solid foundation for building a strong brand identity, awareness and reputation.
It Ensures that Any Common Law Owner of a Trade Mark Is Recorded as the 'Rightful Owner' of the Trade Mark
Sole traders or more formal legal structures can accrue common law ownership through use of the brand in the marketplace. Registering that trade mark ensures ownership is recorded. It is important to ensure the rightful owner is nominated at the time of filing, and, that the record is updated if that ownership changes. The owner of a trade mark has to demonstrate that they are the controlling force over that mark.  This means they (be it an individual, a company or any other legal entity) have to show that they have financial control and/or, quality control, over the registered trade mark.
Many sole traders file trade mark applications in their personal capacities because they are the only person involved in the business.  As time goes on and the business expands, sole traders often incorporate a company and it then becomes the company rather than the individual effectively assumes control over that trade mark.  In this scenario it is wise for the sole trader to ensure a proper assignment of the registered trade mark is recorded so that the company is then the owner and user of the mark to minimise risk of removal for non-use.   
Further, sole traders with unregistered trade marks need to be very careful if they set up a company and then file a trade mark application in the company's ownership. This is because, it may be that the individual is actually the rightful owner by virtue of their common law use of the brand, and in that case filing in the company's ownership from the outset can be fatal and cannot be rectified by later assigning the trade mark.
It Opens up Opportunities to Sell or Licence the Trade Mark
A registered trade mark is not only a valuable marketing tool, it's also a valuable tradeable asset and can be bought, sold or licenced to a third party.
Whether the registrant be a sole trader or company, these rights can produce future revenue streams for the trading business.
Key Takeaways
Selecting the right owner of the trade mark at the time of filing the application is crucial, and, ensuring the register is updated if or when ownership changes hands is equally as important Circumstances change over time and ensuring the application is as comprehensive as possible and covers as many bases as possible will serve the trade mark owner well. 
If you are unsure about any aspect of trade mark registration, we encourage you to talk to an IP professional.  Our friendly team at MMW Trademark Services and our highly experienced trade marks attorney, Jacqui Pryor, would welcome the opportunity to chat about your unique circumstances and we can assist you with any trade mark-related query including trade mark search, application, infringement and non-use and opposition matters.  Contact us via our website or give us a call on 03 8288 1432 – we're here to help.