How Can I Protect My Trademark Overseas?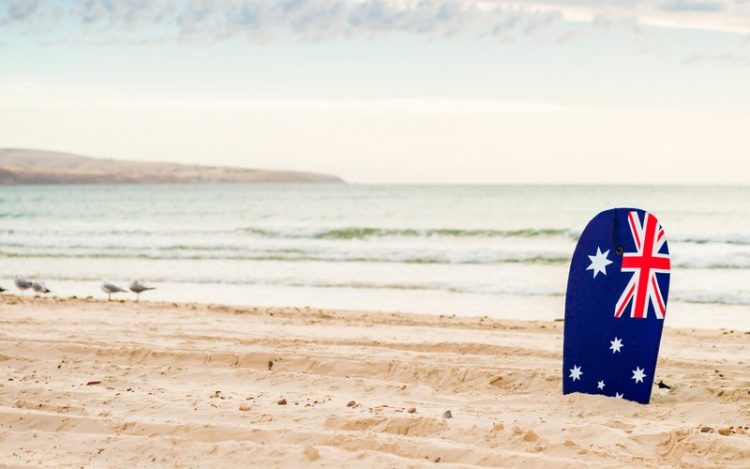 Most business owners don't enjoy dealing with the legal side of their company as it can be quite overwhelming having to deal with matters such as legal protection. Many business operators are inexperienced in the area of intellectual property such as, trademarks, copyrights and patents and are often unaware they should register a trademark for their logo or business name.
It is however, vital to protect your intellectual property and brand from possible infringements from other traders in the marketplace both locally and in any overseas jurisdictions in which you might trade or sell goods.  Registering your trademark affords you protection over your unique and distinct product names, logos, business names, slogans and various other distinguishing 'signs' you might use to help brand your business goods and services.
With the rise in Ecommerce and the global access of the internet, more people are finding it easy to do business on an international scale.  The increase of business owners tapping into this vast global market, has brought the topic of international trademark protection into greater focus.
If you are trading in the digital world or seeking to sell in various other countries, it's a good idea to find out if your Australian registered trademark will protect you around the world.
Does My Australian Trademark Have Global Protection?
Your registered trademark gives you full protection in Australia however, that protection does not extend globally.  While your Australian registered trademark provides you with exclusive protection and rights to use your trademark for the goods/services claimed, and prevent others from making unauthorised use of your trademark on a national scale, you're not afforded any of those same rights in other countries.
This means that there is nothing to stop a trader in China, Japan or Spain for example, from using the same trademark as yours for precisely the same goods or services.  If you are trading or considering selling and promoting in other countries, you should seriously consider registering your trademark in the countries you wish to conduct your business.
By filing your trademark application in Australia first, you will benefit when it comes time to registering overseas, but your Australian registration on its own, does not give you any rights or protection on an international scale.
While it may make sense to protect your trademark in every country, here at Mark My Words we don't advise that course of action at all. Firstly, it would be a big expense to register a trademark in every country around the world. Secondly, it's our recommendation that you only look at registering your trademark in the countries that you actually want and intend to promote or trade in.  Understanding your market and knowing where the majority of your international customers are or could potentially be, will give you the best long-term financial results when considering this option.
International Protection
Just as it is in Australia, most countries assume that if you file a trademark application in that country you intend to use your mark in their country.  Other countries also have a removal or cancellation process in place (as we do in Australia) that if you register a trademark and then do not go onto to use it in that particular country, you could lose your registration. Another person could apply (after a period of time, usually 3-5 years depending on the country) to remove your trademark on the basis of non-use in that country.
There are countries such as the USA that require that you prove your usage in order to maintain the registration at certain periods. You only want to seek protection for your business in countries where you do promote or intend to promote your trademark in relation to your products or services.  Registration purely and solely to block other people from using or registering your trademark in another country carries the risk that your registration is removed because you have not actually made any use of the trademark in that country; the professional objective should be focused on ensuring you have the rights to use your trademark in the countries you promote in and therefore, enforce the rights associated with your trademark protection.
It has become very easy for businesses, from individuals through to large organisations, to sell and promote their brand online which has resulted in the global market becoming increasingly smaller. This has raised concerns for Australian traders who often come to us worried about notifications they have received from International traders using the same mark.  If you are trading goods and services internationally (over the internet for example) and you receive a letter of complaint from someone using the same mark from that country, there are some guidelines in place.
These guidelines can help to lessen your liability for inadvertently infringing on their intellectual property in the country they hold the registration. Established by the World Intellectual Property Organisation (WIPO) the guidelines (which are a little lengthy and complicated) recognise that use of a trademark on the Internet effectively places business owners in a global market place.
These guidelines may assist you in reducing or avoiding liability for alleged infringement if:
You own the trademark right, in a 'member' to the WIPO treaty (e.g. in Australia)
No part of acquiring that trademark right has been in bad faith
You have provided (in conjunction with using your registered trademark) sufficient contact information to allow others to easily contact you by mail, e-mail or facsimile
Assuming that you are following the above guidelines, once you've been contacted in an appropriate manner by an international rights holder, and you take the steps  to promptly rectify the use or possible infringement in that other country (e.g. updating your websites to prove you no longer deliver to that country or including disclaimers that you are not affiliated with the brand holder in that country for instance), the individual making allegations will be limited in the amount of damages they can collect. However, if you choose to ignore those claims and continue use after being notified, their claim might have merit.
In most circumstances if you have adhered to the above guidelines and acted in good faith and consistently tried to do the right thing, inadvertently infringing on a trademark that is registered outside of Australia by selling online, should keep you from facing legal proceedings or being forced to pay monetary damages.
In order for these guidelines to offer some protection it is vital that you hold a registered right in one of the countries member to the Treaty. Trading in the digital world without having registration at least in Australia, will not necessarily give you access to the benefit of these guidelines to limit your risk of liability.
International Trademark Registration
Although you do not have access to international protection rights by owning an Australian registered trademark, there is what's known as International Trademark Registration.  This is governed by WIPO and as long as you meet the criteria needed to file an international registration, Mark My Words can file a single application with WIPO off the back of your Australian registered trademark.  Once you are in that system, it's considered an international registration under the umbrella of what is known as the Madrid Protocol.
The Madrid Protocol consists of approximately 95 member countries, which allows trademark holders within those membered countries to file the single international trademark applications.  This allows you to choose the member countries you wish to extend the protection for your trademark to under one application.
WIPO acts as a 'head office' for these applications, receiving communication from the nominated countries and forwarding to the applicant.  Once filed and WIPO confirms the trademark and applicant meet the formalities to be using the international trademark registration system each nominated country carries out their own examination of the trademark and reports back to the World Intellectual Property Office, who in turn report to the applicant's representative.
Provided you intend to use your trademark in every country you nominate, and each country confirms the registration, this system offers you the same level of protection throughout all your nominated countries as you would achieve by filing national/individual applications.  Compared to the cost of hiring a lawyer in each country you wish to trade in, this single filing system will save you a lot of time and expense. Where a desired country is not a Madrid Protocol member, it will be necessary to file a national application through a local agent. We can arrange this for our clients where needed.
We recommend that regardless of your international reach, it's usually of greater benefit to register in your own country first, particularly when considering the Madrid Protocol for your international registration. The date of your first trademark application for a particular mark for certain goods/services is known as your 'priority date'.
When it comes time to register the same mark in other countries (as long as you do so within six months), you can claim that date for the international offices to treat those applications as if they were filed on the same day as your Australian (or first) application. This allows you to have a window of opportunity to assess your markets, work out your budget and other business-related matters before deciding on the best countries to nominate.
If you do decide to go ahead with international trademark registration within those 6 months, you won't be putting any of your rights in danger, as your international application is effectively back dated to your original Australian filing date.
How much Does International Registration Cost?
When seeking international trademarks, there are a number of government and professional fees to factor in. The costs will vary depending on:
The number of classes of goods and/or services you require in your international trademark (Most countries work within the same system as Australia where a fee is charged based on the number of classes your goods or services fall under)
The countries in which you wish to register your trademark
Whether you apply via the Madrid Protocol or through each individual country's trademark office.
Which trademark professional (experienced in international trademark registration) you use to help with the process
Whether there is a need to engage a trademark attorney or trademark agent practicing in the desired country
Depending on the options you choose international trademark registration can be complicated and expensive but this can be made considerably less so by seeking the aid of
a trademark professional, who has experience in international trademark registration. Getting expert help means you take advantage of their years of industry experience to help you prepare the correct trademark for your needs, and to avoid any of the many mistakes that people often make with their applications.
At Mark Your Words we are highly qualified and experienced in all areas of trademark registration, including international trademark protection. We able to manage the entire process from start to finish leaving you to get on with running your business.
Contact us today for further information on international trademark registration.