5 Things You Didn't Know About The Trade Mark Registration Process in Australia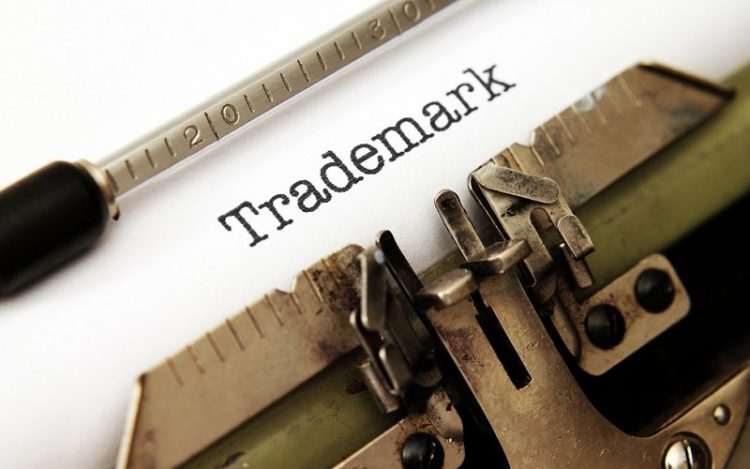 Registering a trade mark is arguably one of the most important things to do when starting a new business or launching a new product or service.  And if you're considering buying a business, the issue of trade mark registration should be a priority during your due diligence investigations.
In many instances, trade mark registration is a fairly straightforward process and you can manage it yourself or engage the services of a professional trade marks attorney.  However, if you do choose the DIY route, it's important to remember that a wrong, hasty, or ill-considered move can be extremely costly and it's not always possible to dial back and rectify a mistake or omission.
You'll find more information on why your business needs to register a trade mark here. 
Important Things to Know About Trade Mark Registration
This article covers five things you may not have known about the trade mark registration process.
Correctly Naming the Person/Entity Which Owns the Trade Mark Is Vital
It is surprising how often mistakes are made in naming the correct legal owner of the trade mark.  Attention to detail is crucial in every stage of the application process, and not having a solid understanding about who should be named as the legal owner can have serious consequences.
New Names Must Be Adopted Honestly
The word 'honest' doesn't necessarily imply that if there is a conflict with a new name, a person has acted dishonestly.  It means that all steps must be taken to ascertain that a proposed trade mark is valid and that it won't infringe anyone else's rights. This applies when selecting a new business name, product name or 'brand' for a service so it is important to conduct trade mark searches before promoting any new names.
Honest and concurrent use of a trade mark may be considered by IP Australia in the event of a conflict.  This is when two separate entities have been using an identical or very similar trade mark for similar or related goods or services in good faith over a period of time without realising that the other existed.  It can be used to appeal against IP Australia's refusal of a trade mark application.  Compelling evidence of 'honest and concurrent' use will need to be provided to support the application. If an applicant cannot establish proper honest adoption of the mark, the application can fall over without even considering the period of concurrent use.
Trade Mark Registration Takes Time
It can come as a shock to some people that the trade mark registration process can be lengthy.  A straightforward application in Australia takes a minimum 7.5 months.
The Nominated Class/Classes of Goods/Services Cannot Be Expanded Once the Trade Mark Application Has Been Filed
Once you've filed a trademark application, you cannot add additional classes to it (nor can you expand the list of goods or services in an existing class) and should you require trade mark protection for additional products or services, you will need to file a separate application. This is because, adding a class of goods or services (or expanding the original scope as filed) alters the scope of your trade mark protection and may disadvantage others that have earlier trade marks for those additional goods/services.
Trade Marks Become Vulnerable to Removal When Unused
Trade mark registration is a 'use it or lose it' scenario.  A lot of trade mark owners don't realise that their asset isn't protected in perpetuity even if it is not being used.  Should a trade mark not be used for three consecutive years by the registered owner or authorised user, a third party can make a non-use application to IP Australia to have it removed from the official Trade Marks Register. Depending on the precise date of filing or registration will determine when the relevant three year period begins and ends.
Moreover, if you don't use your trade mark for all the goods and services covered in your application, your mark can also be vulnerable to a partial removal.
Relevantly, individuals that register trade marks as sole traders but later register a company should consider whether they personally still control the use of the company or not; if not the vulnerability to removal may exist.
Registration of a trade mark in Australia generally lasts for 10 years, and can be renewed indefinitely in 10-year tranches by paying the renewal fees.
There's a Lot to Think About When It Comes to Trade Mark Registration
Great care must be taken when registering your trade mark and accuracy throughout the process is imperative.  It is also really important to select the right classes of goods and services and nominate an appropriate specification of goods and services within those classes.
I always recommend that business owners review their trade mark portfolio regularly to ensure that these valuable assets aren't vulnerable in any way.  If you consider all the intricacies and potential pitfalls there are before, during and after the registration process, getting expert assistance from an experienced trade marks attorney from the outset can be a smart move.
You're welcome to contact our friendly team at MMW Trademark Services if you need advice or assistance with regards to any aspect of the trade mark registration process.  We have a strong reputation as an affordable trade marks attorney firm in Australia and we can help your business achieve watertight protection for your valuable intellectual property assets.
Contact us through our website, via email or on the phone and let's chat.