How Long Does an Australian Trademark Last?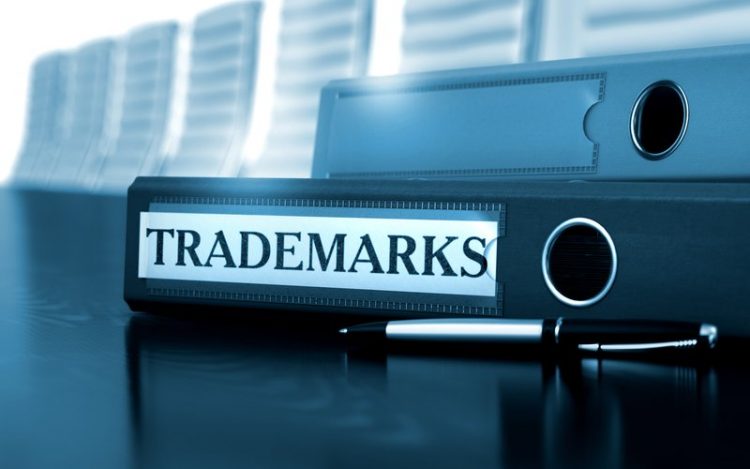 The ideal option for protecting your brand is to register a trademark.  Trademark registration goes a long way in protecting your brand name or other distinctive sign (such as a logo, business name, distinct packaging get up) in respect of your goods or services from potential infringers, as well providing you legal protection.  If you're considering registering your trademark, being aware of the various considerations will make the process a lot easier.  The registration of a trademark in Australia lasts 10 years, with an indefinite option to renew every 10 years there after. It's important to note that you should not simply register a trademark and not actively conduct business.  If you don't use your trademark, other people may apply to have the trademark removed, making it possible for other parties to register it for their own use.
How to Renew a Trademark
There's not a lot involved in the process of renewing your trademark each decade, as long as it's done anytime from one year before due, up until the expiry date. You will be given plenty notice of all the relevant dates so, in order to avoid losing any rights and going into an expired status, it's vital you renew your trademark on time.  You will have a six-month grace period to restore the trademark but professionally speaking, it's best to stay on top of things, saving yourself any unwanted hassle and associated late fees. Not to mention, if your trademark expires (even if restored during the following 6-months) you will lose the rights attached for that time.
Failure to restore the trademark will result in it being completely removed from the register. If you still want to use your trademark, you'll have to reapply to regain control over the rights.  Having to start right from the beginning with a new filing date will require a new examination from IP Australia. A fresh examination may shine a light on areas of concern that were not there on the first examination, so clearly it's preferable to avoid any disruptions to the protection of your business by renewing your trademark on time.
The simplest way of staying organised is by hiring a trademark attorney, they can take care of the details for you, leaving you to focus on what you do best – the running of your day-to-day business. If you represent yourself in a trademark registration, whilst IP Australia will issue you a renewal reminder they will not actively chase you up if you don't remove or if you've moved address and therefore the reminder does not reach you. Your trademark professional should do all in their power to find you in time to renew before a loss of rights occurs.
Reasons Trademarks Expire Before the Due Date
Technically a trademark registration will not 'expire' earlier than a failure to renew. However, a trademark may be cancelled before the expiry at the request of the owner, but it may also be cancelled or removed by a court order, or at the successful request of a third party if the trademark is not being used for goods or services.
Not using your trademark for goods or services may lead to a third party launching an attack on your trademark registration. Somebody looking to have your trademark removed based on non-use is a complicated and often expensive process.  If you're ever concerned about this type of attack on your rights, it's vital that you seek out professional advice.  Trying to deal with these situations on your own is ill-advised and is less likely to have a positive outcome for the trademark owner.
The Cost to Renewing a Trademark
The cost to renew your trademark is through our office is $650 for a trademark in a single class of goods and services.  This includes the official fee of $400 to renew for a further 10 years, as long as it is done before the expiry date.  There would be additional fee for any late renewals.
Is It Possible to Register a Trademark for a Longer Period of Time?
In Australia, trademarks are registered for 10 years and can be renewed every 10 years. It is not possible to protect your trademark for longer than 10 years at a time.
What Happens if I Lose My Trademark, Can I Get It Back?
No matter how much we aim to stay on top of things sometimes we find ourselves falling behind, so what happens if you let your trademark expire or be fully removed and someone else puts in an application?  As previously stated, you have a 6-month grace period from the expiry date in which to restore your rights and keep your registration.  In saying that, should you fail to restore your trademark within that 6-month period, it will be removed from the register.  On removal, the trademark in question can no longer be connected to a valid objection by the Trademark Office to any related trademark filed after yours.
In the situation where a person applies for a trademark the same or similar to your trademark, and for a related goods or service, as long as you are still registered (or still in an expired status) there are valid reasons for a trademark examiner to object to later trademarks.  You will still be protected in the same manner during the 6-month sit period – should you fail to renew on time.
As noted, once fully removed your trademark will no longer form grounds for an objection and a later applicant could easily gain approval of a similar trademark. Assuming your trademark remains valid any new applicant is given an opportunity to reply to an adverse report and address the issue.  If the newer applicant successfully overcomes your trademark (while you are still current in the system with your trademark)  you'll be given notification of that similar mark being approved so as to have the chance to oppose the mark.
However, on removal of your mark if you do not renew or restore, an application waiting approval can easily then be accepted for the same or similar trademark.  If this is brought to your attention quickly enough, you have the option to oppose it.  Opposition proceedings can be time consuming and costly. However, if you don't oppose the newer application then it will proceed to registration (providing the applicant the right to use that trademark for the goods/services nominated). You will have to lodge a new trademark application to regain any rights and the other person's trademark with be flagged due to it holding an earlier date in the system.  It may be possible to overcome this by showing proof of your use of your trademark but this will not invalidate the other person's trademark. It will however allow you to receive approval of your fresh application.
If the other person feels that you should not be allowed to re-register, they have the right to oppose your trademark.  Under these circumstances, 'undoing' other person's fully registered trademark is very often a complicated and expensive process.  There are ways to have the person cancel a trademark of their own will but every case needs to be investigated on its own merits.
Getting Professional Advice
Crucial factors in ensuring the protection of your trademark and intellectual property include understanding and enforcing your rights, using it in the correct manner and keeping on top of important dates.  By engaging a trademark attorney, you can hand many  responsibilities over to your agent and free up your time to focus on other business matters.
We can take over your current trademarks and be appointed the agent on record if required for a one off fee of $150. This fees includes:
Put in the request for the change and appointment of our office as your agent
Noting and storing all of your relevant dates related to your trademark registrations
Sending out reminders about renewals, starting from approximately three months before the due date and following up for instructions with further reminders if required.
We can also take care of the renewals at the appropriate time on your behalf – renewal fees being an additional charge.  This doesn't apply to existing clients however, as it comes with our original service of registration.