Why It's Important To Consider A Trade Mark When Restructuring A Business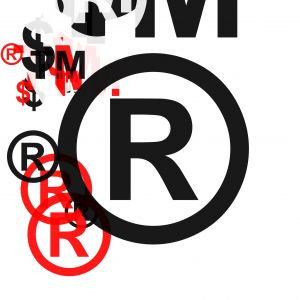 Entrepreneurs and business owners often ignore one of their most important assets when they decide to restructure their business – their trade mark.
A trade mark represents a substantial part of a business's goodwill and reputation, yet it is often overlooked during a restructure.  This can have lasting – and sometimes very costly – implications. 
When do businesses restructure?
Business restructuring takes place for many different reasons.
Growth, expansion, financial improvements and greater operational efficiencies are among the most common reasons for a change in business structure.  Some business owners also choose to restructure in order to protect their personal liability or to achieve tax benefits, whilst others downsize to a sole trader situation to simplify their business operations.
Regardless of the reason, one of the most important things that business owners have to consider is whether the new structure protects their IP assets, notably their trade marks.
Why specialist legal advice is crucial in a business restructure
It is common for there to be some confusion over who should own the trade mark.
Here at MMW Trademark Services, we encourage business owners to get professional advice from an expert in the field of trade marks in order to ensure that their valuable assets are protected in the best way possible.   
An accountant has the skills and knowledge to manage a business restructure, but when it comes to the issue of trade marks, it is always best to rely on specialist support.  For example, a trade marks attorney knows that if the chain of title of ownership of an unregistered trade mark is not fully documented, the consequences can be devastating. 
We've unfortunately experienced many situations, including some which have involved litigation as a result of the business owner being unaware of the implications of keeping the trade mark in their own name or filing an application in the wrong entity's name.  Making good choices upfront is imperative.
Sole traders and trade mark considerations
Trade mark considerations generally occur when a sole trader moves to a company structure. 
The first thing to note is that there's a distinct difference between an individual and a company, even if that individual is the business's sole director.  They are two separate legal entities.  And if the individual remains the registered owner of a trade mark after the company has been set up, that trade mark can be vulnerable to removal on non-use claims etc.
Sole traders and unregistered trade marks
Let's first look at a scenario where a sole trader who has been using an unregistered trade mark in the marketplace decides to transition to a company structure.
It is critically important that the business assets (and good will) are formally transferred to the new entity.  Even though the company will be registered and will take on the use of the trade mark, there needs to be verifiable evidence of the actual trade mark ownership.  Without a documented chain of evidence as proof of transfer of ownership to the new company, a trade mark may be at risk or it may transpire that the company simply cannot benefit from the earlier use of the trade mark as made by the sole trader   
Demonstrating a chain of ownership of a trade mark is also really important when you are looking to attract investors or sell your business.   
What to do when the business structure changes after trade marks have been registered
Many business owners don't fully appreciate that when they restructure from a sole trader or a partnership into a registered company or trust, they as individuals are separate legal entities from that company.    This means that once their company is registered, they act as a director of that entity and not as an individual legal person.
If a sole trader or partnership have registered a trade mark (or has filed an application with IP Australia), it is really important that they assign those trade marks to the new company.  One way of doing this is to have a deed of trade mark assignment drafted.
Unless ownership of the trade mark has been formally transferred to the new company, they will not be the legal owners of that asset.  This can be problematic if you decide to sell the company, join forces with another business or licence your brand.
Further, if left in the name of the original sole trader and they ever face allegations or concerns about their non-use of a trade mark, they may struggle to prove personal control over the use. Whereas transferring the ownership to the company will ensure the company can show it uses the trade mark and defend any non-use claim.
This article titled 'Do I Need to Assign or Licence My Trade Mark to My Company?' is a helpful read in this regard.
In some instances, the most suitable option is to 'quarantine' ownership of the trade mark by assigning it to a holding company, not the trading entity.  This can protect the trade mark from being included as an asset in the event of the trading entity being subject to liquidation or any other legal claim. Advice from an accountant as to whether a 'holding company' is an appropriate structure should be considered.
What does it cost to transfer a trade mark in a business restructure?
There's no definitive cost to transferring a trade mark, but it is always worth getting specialist advice upfront.  There may be tax implications plus the cost of transfer may vary depending on the value of the trade mark. The preparation of a deed of assignment (or letter of assignment) is reasonably minimal and again your accountant can assist in understanding if there are any tax consequences.
To conclude
When you change the structure of your business, it's extremely important to review your trade marks – whether registered or unregistered.  Ask yourself whether you've done everything you possibly can to protect your valuable IP assets – or better still, ask us.
There are no downsides to discussing your situation with an experienced trade marks attorney.  We will help you make smart decisions that will ensure your trade marks are properly protected in your new company structure – and into the future.  Contact us to ask any questions and let our expert team take care of all your trade mark matters.