When Should a Freedom to Operate Search Be Conducted?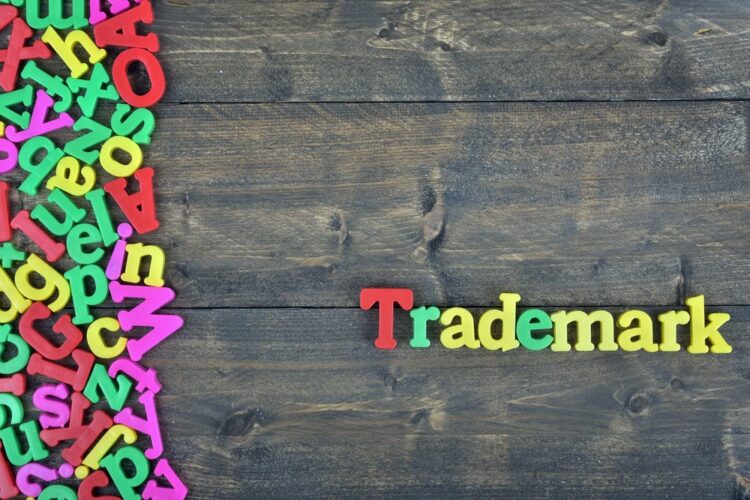 When clients approach us to file a new trademark, sometimes they ask whether they need to conduct a search prior to filing. Our view is that it is best practice to conduct a trade mark search at the time of choosing a trade mark, and, certainly before you launch any goods or services under the brand. We believe trade mark searches should be conducted as a priority before you take any other steps and incur any other costs in connection with your proposed brand – so before you register your business name or your company name or your domain name, and certainly before you're paying for graphic design and marketing services. Because, put simply, if you've chosen a trademark that is not available for use then you'll be wasting your money on all those other expenses.
It can be quiet detrimental if you commit to using that trade mark before you've conducted a search to confirm whether you're actually free to use it because you might be running the risk of infringing someone else's rights.
What Does 'Freedom to Operate' Mean?
Essentially it means freedom to use the proposed trade mark. A freedom to operate search is a more expanded search than a registrability search. You can search the trade mark register and that will usually give you an idea of whether or not you can register your trademark, but it won't necessarily tell you whether you have freedom to operate or to use your trade mark in Australia. This is because in Australia, there are also common law rights to consider. Conducting a trade mark search is a very early step that can avoid lots of potential costs and heartache of having to rebrand if it does turn out there's a conflict due to a prior mark, whether it's registered or unregistered. Our office has a free trade mark search where we conduct a simple register search in Australia and send those results within one or two business days to outline whether that proposed name appears available for registration or likely to have a conflict. That can be a useful first step, because if there's an obvious conflict on the register, then we can identify it quickly without having to conduct the expanded freedom to operate search.
Our recommendation, particularly if it's a new trade mark, is to do more thorough research than a register search. A full freedom to operate search or availability search, will involve marketplace searching. So not just looking at the trade marks register, but looking at what's actually going on in the marketplace, what other traders are doing and what trade marks they're using. That will involve looking at business directories, Google, social media, and so on.
A full availability search will combine searches of the trade marks register with searches of the marketplace to identify whether anyone is using unregistered trade marks that may be a concern. So trade marks that are not on the register, but are in use and actually protected to some extent by the law, what's called common law. This means you could be risking an action for something like misleading and deceptive conduct under the Australian Consumer Law, or potentially even passing off at common law if it turns out that your trade mark is too similar to an earlier mark that is perhaps unregistered, but actually has a reputation in Australia, whether or not it's registered. So if it has a reputation, then the owner of that unregistered mark has certain rights to protect it. Even if a freedom to operate search does not identify unregistered marks that carry reputation, it is worth noting that in Australia a prior user may continue to use their unregistered mark even if you obtain a registered trade mark. This can be problematic from a marketing perspective as you can essentially have two very similar brands operating in the same space.
Whilst we do caution clients against conducting their own searches, it is possible to do a lot of this work yourself before incurring costs. However, if you're not particularly familiar with trade mark law in Australia, or even the examination process, it can be difficult to determine if there are conflicting prior marks. A lot of people think that if there's nothing exactly the same, then they're good to go. That's not the case. If there's something out there that is considered similar for the same or related goods/services where confusion between them is possible then it can be an issue. Even conceptual similarities need to be considered; the idea or impression the mark leaves on a consumer.  These are marks that may sound different and may look different, but they convey the same idea.
For example, we are all familiar with McDonald's "Happy Meal". If a competing fast food chain brought out a "Joyful Meal" or a "Cheerful Meal", whilst it may be seen as available to register, McDonald's may have cause to suggest the term is too similar to Happy Meal given they convey precisely the same idea.
We have seen numerous business owners conduct their own search and mistakenly conclude that their trade mark is available to use and is available to register and then find out later down the track, after they've invested money in collateral, that actually there is a similar registered or unregistered mark out there that poses a risk to them and they have to go back and rebrand. We would certainly recommend searches be carried out by trade marks attorneys where resources allow. Or, at the very least when conducting your own searches ensure you consider the register of trade marks and the marketplace and ensure you are considering all variations of your proposed brand. Ultimately, consider whether your proposed mark is confusingly similar to an earlier registered or unregistered trade mark.