What Could Go Wrong if I Don't Register My Trademark?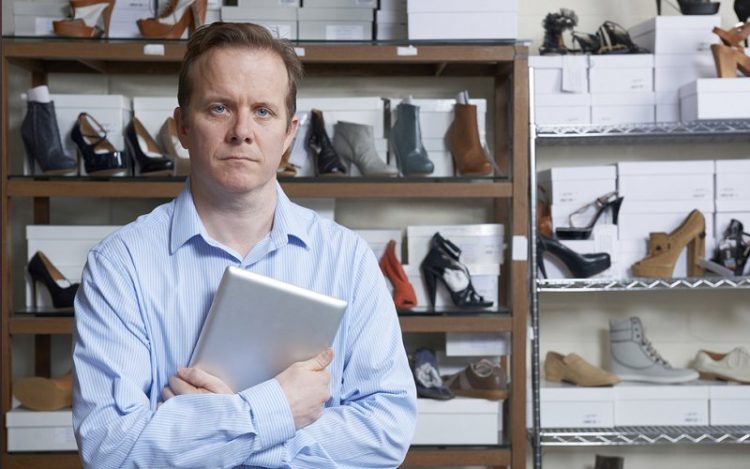 Everyone knows that there are risks involved in starting a new business, that is why it is so important that you seek to minimise those risks as much as possible.  One of the first items should be to register and protect your trademark.  If you decide not to register your trademark or put it on the list of 'things to do later', it is important you are aware the possible repercussions of the decision not to protect your intellectual property.
Registering your business name, names of products and logos as trademarks gives you control over not just what you can use and represent in the marketplace safely, but who else can or can't use your names and logos. It makes very little sense to pour all of your time, energy and money into your business only to leave yourself wide open for another trader to infringe upon your rights, or to discover that you've infringed the rights of someone else.
Trademark law is complicated with many variants involved in choosing the correct level of protection for your brand and assets.  Therefore, at Mark My Words we highly recommend you seek the aid of an independent professional who is qualified in trademark law before beginning the process of registering your trademark.  By enlisting the services of a professional, you will ensure your application is accepted, and that you receive the full level of protection you need.
What Can Happen if I Don't Register a Trademark For My Business?
The one area of your new business you don't want to be worrying about, is losing control over it due to trademark infringements.  It is in your best interest to maintain as much control over your brand and assets as possible.  This of course includes not infringing on the rights of other traders in your marketplace, which can lead to very expensive legal disputes.
Some of the main reasons to register your trademark as soon as possible include:
Trademark registration gives the owner of that trademark the legal right to use it. If you don't register your brands, logos and names as trademarks there are no guarantees that you have the right to use them.
Following on from the first point: by choosing not to register your own trademark and doing business by the use and promotion of your business names and logos, you could be infringing on another trader's registered trademark.  By not having permission from the other party you could be seen as breaking trademark laws, which may result in the trademark owner insisting that you stop trading under all relevant names, logos and associated assets.  Without a having a solid defence to these accusations you may end up having to change your business names and logos.  This could have an expensive and detrimental effect on your entire business and lifestyle. So, it makes no sense to invest time and money into building your brand, which may include signage, products, uniforms, an online presence, marketing and advertising – only to have to start all over again because you didn't take the time to protect your business with a registered trademark.
By not protecting your business with a registered trademark, another trader can start using a similar name to yours in your industry, and you may have no power to stop them. Just imagine a potential situation where one of your competitors moves into the next suburb you're trading in and just so happens to be using a similar business name.  It is extremely likely this action would cause considerable confusion with the marketplace.  Being powerless to prevent them from trading in your area would be a nightmare.  Having a registered trademark, puts you in a much better position to enforce your rights and stop any confusion from taking place.
However, there are some exceptions to the lack of power an unregistered trademark can have, under common law and other legislation.  For instance, if somebody has been using an unregistered trademark but has built up a lot of goodwill within the marketplace, they may be in a situation to have some control over stopping other traders from using the same name. This generally requires you to show a substantial reputation and/or that the other party has engaged in misleading conduct.  For most small business, we would never recommend that you rely on this as an option.  Owning a registered trademark is the best way of guaranteeing you maintain control over your intellectual property.
Can Not Having a Registered Trademark Impact me More as a Small Business Owner?
There are various reasons why as a small business owner you are at greater risk from not registering your trademark than larger business owners.  The smaller you are, the more protection you need.  The reason being, larger companies usually have the financial and legal means to be fully protected under trademark laws, or if not, they are in a better situation to defend their case.
Many small business owners may feel as if they are not established enough in the marketplace to justify the expense of trademark registration, but this saving money now could be more costly in the future.  We don't want you to be that business that spends all that time and money investing in their brand, only to discover another person has already trademarked the same or a similar name for their business or product.
At Mark My Words we recommend small business begin the trademark registration process as soon as possible, in order to avoid the potential headache and financial loss often associated with putting off the protection of their intellectual property.  When you enlist our services the full cost of registration is $895.00, inclusive of government and professional fees (based on a single class of goods or services, and assuming no objections or oppositions).  By using a professional service such as ours will give you the national brand protection for a decade.  That's less than $90 a year per year to protect your intellectual property and give you peace of mind.
The majority of small business owners should be able to register their business names on their own with the Australian Securities and Investment Commission (ASIC) – as the system is generally easy to use.  Keep in mind though, this does not offer any real protection of the business name and it is obviously vital that you read and understand all the information provided by ASIC during the business name registration process.  This includes a series of 'check boxes' – one of which is to bring the attention to the business owner that they need to ensure the proposed business name is not likely to infringe the trademark rights of others.
Choose the Trademark Experts
When you start a new business venture it is very easy to get swamped in all the daily details of keeping things running smoothly.  For that reason alone, it is so important that you seek to care of protecting your intellectual property from the very beginning.  Mark My Words have been helping all kinds of businesses register their trademarks successfully for many years, and we have the experience and expertise to be able to help you.
Call Mark My Words to discuss registering your trademark today.