Ultimate Guide to Australian Design Registration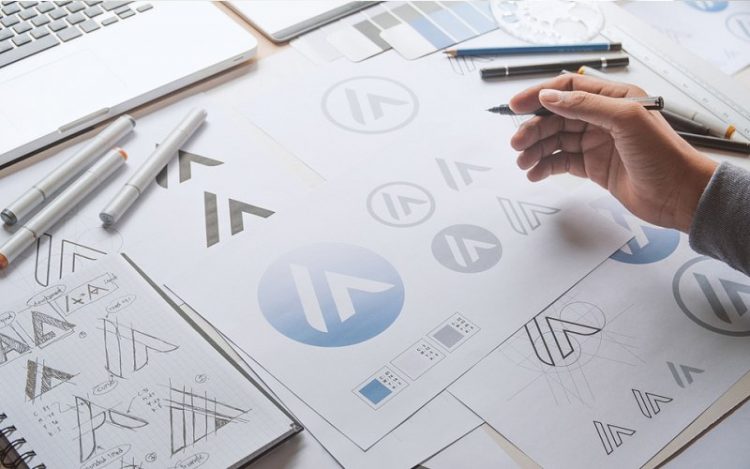 This guide tells you everything you need to know about Australian Design Registration.
Let's start by explaining what is covered by the word 'design' and then we'll go through the stages of registering this form of intellectual property and why it can be such a crucial business decision.
What Is a Registered Design?
A registered design is a form of intellectual property and it refers to the overall appearance of a product including its shape, configuration, pattern and ornamentation.
A registered design gives the owner the exclusive rights to that design in respect of the product to which it has been registered.
The lifespan of a design registration in Australia is a maximum of 10 years.
How Do You Know if Your Design Is Registrable in Australia?
In order to be registered, the design has to be new and distinctive.  In other words, it has to be distinctly different from any other design which is already in the marketplace.
In determining whether a design is new and distinctive, it will be compared to the 'prior art base' which includes designs published in any documents anywhere in the world (including other countries' design databases).  It will pass muster if there is no identical or 'substantially similar' design in the public domain.
If you publicly disclose your design prior to registration (ie if you release, sell or promote it), it may prove impossible to register. In March 2022 new laws came into place that allow a grace period of 12 months in certain circumstances if disclosure occurs prior to filing a design application.  If someone else has already registered the same design overseas, you may not be able to register it in Australia.
It is relatively easy to register a design in Australia, but it is important to understand that this does not protect the materials used in the design, nor the 'feel' of any fabric or matter used nor the function of the design (as opposed to its appearance).  If the functionality of the design is sufficiently novel and you are after fully enforceable rights, it is worthwhile consulting a specialist patent attorney to ascertain if you have the ability to secure patent rights.  It is not unusual to file dual patent and design applications. Also note, having a registered design does not in itself convey legally enforceable rights. To obtain such rights, the design needs to be examined and certified, as discussed below.
You should also consult a trade marks attorney if you wish to protect the brand name that you've given to your design.
Who Can File for Design Registration?
Any individual or legal entity (eg an incorporated body such as a Pty Ltd company) may file a design application in their name.  In doing so, they confirm that the person named is entitled to be listed as the design's legal owner.
The application also has to include the person or legal entity who will own the design as well as the actual designer's name.
Why Is Design Protection Important?
Registering a design protects your commercial interests because (once examined and certified) it gives you an enforceable right to prevent an unauthorised party from releasing a design that is substantially similar.
All registered designs are listed in the Designs Register which is a publicly available database and anyone can search through it.  This serves as an effective deterrent to anyone considering copying your design and infringing your rights.
How Do I Register a Design in Australia?
The first thing to do is a design search.
MMW Trademark Services recommends that you do a search prior to filing a design application as it will uncover important information about the availability and the eligibility of your proposed design.
A search will:
Identify the likelihood of your design being considered 'new' and 'distinctive'
Highlight problem areas that are likely to thwart your desired level of protection
Identify possible areas of infringement of a design that is already registered and certified in Australia
Intellectual property rights apply on a country-by-country basis, so it is important to do a search in Australia as well as in any other country where you intend promoting your design.  We recommend that you engage the assistance of a suitably qualified legal professional such as a patent attorney to do a paid search at the beginning of the process which could help you avoid costly and time-consuming legal action down the track for infringing someone else's rights.  Searches do require a deep understanding of the legislation that applies to designs, so it is advisable to talk to an expert.  MMW Trademarks Services can help connect you with a patent attorney if needed.
Once you have completed a search to confirm that your design qualifies for registration, you can then file your design application.
The design will go through a formalities check, and, assuming it passes will be registered and will be published in the Australian Official Journal of Designs as well on the Designs Register database.  (As mentioned earlier, this is a public database and is open to anyone to search for a registered design).
Benefits of Design Registration
There are numerous benefits to registering your design.
As the registered owner, you get:
the exclusive right to use the design that you have registered
the exclusive right to allow others to use the design (eg license the design to franchisees)
the exclusive right to sell the design
However, it is important to note that a registered design does NOT provide legally enforceable rights against suspected infringers.
To gain this full legal protection, you need to request that IP Australia examines your design against a set of criteria (including satisfying the requirements of being 'new' and 'distinctive').  There is a fee payable for this examination.
If your design meets the requirements of the set criteria, it will be certified.  This means that you can then take legal action against others who infringe your design.  Certification can be obtained at any point during the 10-year term of the design registration.
A design registration can be a valuable commercial asset to your company.  It can prevent competitors from making, using, selling and even importing products which look 'substantially similar in visual appearance to your registered designs.
They can be a key contributor to your revenue stream and profits because they limit competition.  They can also generate additional income through licensing.  And like other commercial assets, registered designs can be bought and sold.
More About Design Examination and Certification
Until your design is certified, you may not take action against others who infringe your design, nor can you even threaten such action!  Should you take action – or threaten action – prematurely, the other party may take legal action against you for acting unlawfully.
You can ask for your design to be examined at any time during the process – you will just need to pay the fee.
Once your design has been examined, you will either receive a report listing any issues which are preventing certification of your design in its current form.  If there are issues, you are given the opportunity to reply and an opportunity to attempt to overcome the problems.  If you are unable to resolve them, your design registration will be revoked.
The examination and certification process usually takes a couple of months.  If there are no issues and your design has been deemed to comply with all the formal criteria, a notice confirming certification will be issued to you.
Can Anyone Request Examination?
The design owner isn't the only person who can request examination.  It can be requested by a third party.  For example, a competitor may request examination because they hold the view that your design was not new and/or distinctive at the time that you filed the application.
You will be required to pay half of the costs of the examination requested by a third party, and if you fail to do so, your registration will lapse.  The reason that you are expected to pay 50% of the examination costs is because you will actually benefit should your design be certified.
Design Publication
An alternative to design registration is to request that your design be published.  Note that you need to either request registration or request publication within six months of filing your application, otherwise your application will lapse.
Publication of a design does not give you any rights, but it does ensure that no-one else can get certification for the same design in Australia.  Publication of the design means it can no longer be considered 'new'.
Lifespan of Design Registration
Under the current laws, the maximum registration of an Australian design is 10 years.  The initial application and registration applies to the first five-year period, after which you will need to meet the renewal requirements for the second five-year term.
Should you employ an agent, you can be confident you won't miss any deadlines as the government communications will be sent to your representatives.   Patent and trade marks attorneys have our own systems of diarising renewal notices and reminders to ensure that registrations don't expire.
How Does International Design Registration Work?
Design registration sought with IP Australia is only applicable to Australia.  Should you wish to extend the registered design protection to international markets, you will need to register the design in the respective countries of interest. There may be strict time-frames to do so after you file in Australia (due to the 'newness' rule that applies to designs). For example, if you file in Australia on 1 August 2022 and want to file in the UK on 1 August 2024 that may be too late, as the publication on the Australian database will be too old by that time, such that the UK application would no longer be seen as a new design.
In Summary
Essentially, the design registration process in Australia is reasonably inexpensive and straightforward.   However, careful consideration at the outset of the process will lead to more effective rights and greater protection.
Here are some of the most important things to consider when you are registering a design in Australia:
A design must be new and distinctive. If it is not new and distinctive, your application may prove invalid.  It may also be difficult to have the design certified so that you can protect it with legally enforceable rights and the design may be challenged by others.
It is prudent to do a thorough search (in each country that you wish to promote your design in) prior to filing an application for design registration. Or, prior to releasing a design if you choose not to register it. This will mitigate the risk infringement action.
If you have registered a design, you will need to have it examined and certified before you can take any action for infringement – or even put a potential infringer on notice. Even making threats of action or demands prior to certification can make you vulnerable to action against you.
If you are considering international protection, you should have a proper strategy in place which allows you sufficient time to apply or publish your design in Australia first. Strict timeframes apply to seek valid protection overseas.
Australian design registration and protection lasts for a maximum of 10 years.
Need further information on Australian design registration?  Please get in touch with the friendly team at MMW Trademark Services.  We are happy to answer your general questions, and, if needed can introduce you with an appropriate patent attorney to assist in protecting your product design.