Trade Mark Portfolio Management: How A Trade Marks Attorney Can Help You Maximise The Value Of Your Brand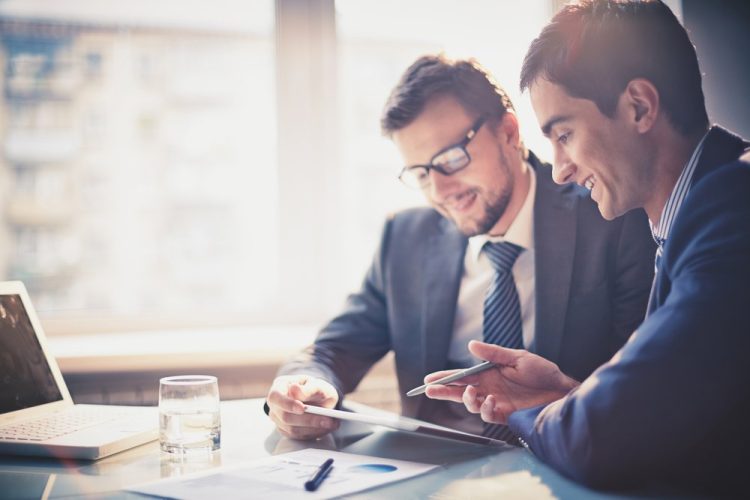 A registered trade mark is an extremely valuable asset and a key component in building a strong and successful brand.  Your brand is how the public distinguishes your product or service from competitors and if it doesn't have legal protections provided by trade mark registration, it is vulnerable.
It doesn't matter whether your business has a single registered trade mark or a portfolio of hundreds, careful management of these valuable intellectual property assets is imperative.  And a trade marks attorney is the right person to handle that responsibility. 
Entrusting your trade mark portfolio to a trade marks attorney will not only keep these assets safe – it's also a smart move in terms of maximising the value of your brand.
Here's how a trade marks attorney can help you maximise the value of your brand
A trade marks attorney can develop and manage a strategy which ensures that your intellectual property rights are enforced, maintained and exploited in such a way that their value to your business is maximised.
Trade mark portfolio management can involve:
Comprehensive analysis and audit of your existing trade mark portfolio

Ongoing surveillance of trade marks database and/or the marketplace to identify any possible infringements

Objecting to any proposed registration of a trade mark that is too similar to yours

Prompt action against infringers so that they are unable to profit from your endeavour

Prompt defence to any infringement allegations

Timeous trade mark renewal

Prevention or handling of any non-use situations

Ensuring accuracy of information lodged with regulatory bodies

Ensuring timeous communications and that any deadlines are met
The value of a trade mark on a balance sheet
Many people don't realise that a registered trade mark is a tradeable asset.  This means it can be bought, sold, licensed, assigned to another party to use as part of a franchising or co-branding agreement etc – all of which can significantly boost its value.
An experienced trade marks attorney can assist in maximising the commercial value of a trade mark by advising on the best course of action for you as the trade mark owner.   It is also worth ensuring your accountant is familiar with intangible assets and their place on your balance sheet.
How a well-managed trade mark strategy supports an effective brand-building strategy
A strong brand doesn't happen by chance. 
It takes considerable time, money and resources to design, develop and implement all the different elements.  From conceptualising the identity and visual aspects of a brand (the name, logo, colour palette, personality etc) to developing and implementing consumer touch points (marketing, advertising, digital strategies, customer engagement activities etc), significant investment is required.
This investment needs the safety and security that trade mark registration offers – and as a business owner, you will have total peace-of-mind that your valuable assets are in reliable and safe hands when you entrust your trade mark portfolio to an expert.
For more information, have a read through our blog on 'Protecting your Trademark'.
Getting the most from your trade mark portfolio
Even though your brand has the legal protections of trade mark registration, this doesn't mean you can 'set and forget' it.  It's critical that your trade mark portfolio is actively managed in order to maximise its value.
The commercial world is fiercely competitive and there are plenty of unscrupulous operators looking to exploit any weakness.  Your brand is at constant risk of being eroded by copycats (even those who may be unaware that they are contravening trade mark regulations) and you need to be hyper-vigilant about protecting it.  An experienced trade marks attorney will take care of that, freeing you up to do what you do best – managing and growing a successful business.
A trade marks attorney can save you money
Maximising the value of your brand also means not wasting money unnecessarily.
A good trade marks attorney will ensure you don't incur unnecessary costs through delays, missed deadlines, mistakes etc.  They will also provide advice on the most cost-effective way of managing your portfolio, for example they will suggest a solution if there is any unnecessary overlap of your trade marks.
Engaging a trade marks attorney to manage your trade mark portfolio isn't limited to big business with deep pockets.  MMW Trade Mark Services has made a name for itself across Australia by providing affordable trade mark legal services to small and medium-sized entities – keeping their IP portfolios safe and helping businesses maximise their brand values.
A last word
Just as you entrust your business's financial affairs to an accountant who is professionally trained in that field, it makes sense to entrust the management of your intellectual property portfolio to a qualified specialist.
Discover our affordable trade marks attorney services today.  You can be reassured that we will have your best interests at heart and that we share your vision of maximising your brand's value.  Contact us on the phone, via email or through our website and let's get started on maximising the value of your brand today.