Top 5 Professionals for Your Business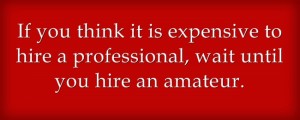 The importance of professional advice cannot be understated when you are in business or looking at being in business.
Here are the top 5 professionals for your business that My Sassy Business recommends you have on your side when you get started.
Now I hear you saying which ones are the most important, how can I afford this, surely I can just do everything myself!
 Unfortunately this is just not the case.
There are several professionals that you cannot do without when you are in business. Yes it costs money but if you account for them in the initial stages then you will save money in the long run as you will have strength in your business offering. These professionals will also be with you through many stages of your business over the years.
Top 5 Professionals for Your Business
A legal professional – Chances are that you will have a website. That website needs terms and conditions, privacy policy and more just so that you can trade. There may be other things you also need too and this is something that a lawyer can advise you on. Ask people you know for a recommendation or go to a business like LegalVision that provides an online and cost effective service.
An accounting professional – You may require advice to ensure that you set up your business correctly by registering as a Sole Trader, Partnership, Company or Trust. Annually you will need a trusted accountant to ensure that your tax is completed correctly each year and you are maximizing your deductions.
A business adviser – This professional can provide you with the support you need to ensure that you are making wise choices. With a business adviser you are never alone in business and businesses are more successful when they receive advice. They can help you to brainstorm, play devils advocate, come up with new ideas and much more. A professional business adviser can help you to be accountable and achieve goals that are inline with your business growth plans. My Sassy Business provides workbooks you can complete in your own time as well as one to one advice. They also provide a counseling service to ensure that you mind is strong and you are able to cope with all that is required to be a business owner.
A trademarking professional – If you are going to trademark your name or logo in Australia or Internationally. Someone like Jacqui at Mark My Words Trademarks can advise you on the best options for your circumstances. It is not always an essential element of being in business but it can prove to be vital for some businesses.
A business banker – Is another professional that can make sure you have the best available products, lending solutions and the right accounts to make sure that you are managing your money well.
All of these professionals listed are people that you should know well and keep close with you through all stages of your business. These people will save you money, they may make you money and they may even refer business to you too.
What business professionals can you NOT live without?
A huge thanks to Kelly Robinson from My Sassy Business for this Guest Blog Post
Be sure to check out Kelly's website and blog for heaps of great tips to help you build your own business.
www.facebook.com/sassybusiness
(PS. Some of you might recall our announcement in September that Mark My Words has joined the LegalVision network. If you click through the above, remember to quote the code from our earlier post to receive your 5% discount from legal services!)