Should I Register a Trademark Myself or Hire a Trademark Attorney?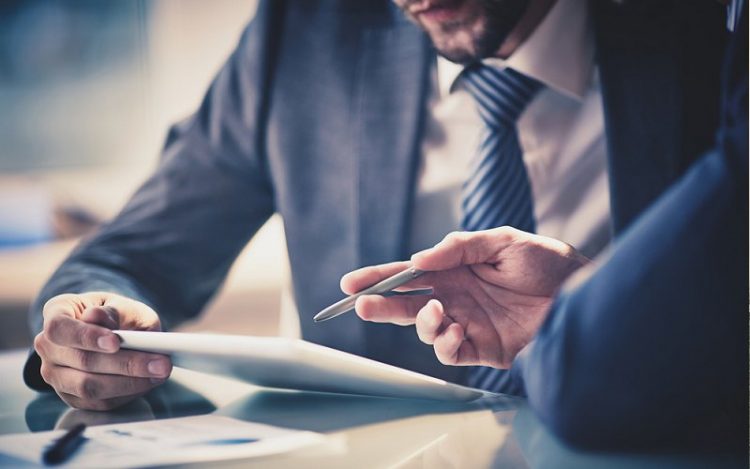 When it comes time to registering a trademark for your business, you may be uncertain as to whether you need to hire a lawyer, a trademark attorney, or do it yourself.  While it may seem simple enough and quite tempting to save yourself some money, the registration process can prove complicated.  Any mistakes or changes you may need to make after you submit your application can cost you a lot of unnecessary time and money.  Doing it yourself also puts you at risk of making simple mistakes (which would be easily spotted and fixed by a trademark expert) and result in your application being rejected.  The protection of your business and brand is important, therefore it's worth seeking the aid of a professional who can assist in ensuring the success of your application – with as little hassle as possible.
At Mark My Words, we recommend that you use a trademarks attorney.  However, should you choose to use a solicitor instead, it's important that they have IP and/or trademark experience.
What Are the Risks Involved in DIY Trademark Registration?
There are a number of risks associated with DIY trademark applications including:
Choosing the wrong protection: Getting it wrong in terms of the protection sought, can leave you without the rights you thought you were acquiring.  This will result in spending a lot more money in the future, having to re-register a trademark and repeating the process.  It can even hinder you from being able to stop others from use of similar brands because you don't have the coverage over the correct goods/services to do so.
Receiving reports issued during examination: These reports normally come about from an attempt to register a trademark that's too much like another one.  This can be avoided by conducting a proper search prior to lodging an application.  These are time-consuming and detailed searches are easily carried out by a professional but often abandoned by 'DIY' applicants.
By having a qualified trademarks professional involved in the application process will ensure you have boxes ticked and any loose ends tied up so that the process is smooth.  More often than not, with a professional on board, the road to trademark success is simple – the same cannot always be said of the DIY experience.
At Mark My Words, we will be able to guide you through what can seem to be insurmountable issues for a successful result at the end.
What About Other Lawyers Who Offer Trademarking Services?
Generally, a lawyer offering trademark services is perfectly fine to use.  Any time you're seeking to engage the services of a professional to help in your business, it's obviously wise to check out their qualifications and level of experience beforehand – as it's vital in ensuring you receive value for money and sound business advice.  There may be some lawyers not specifically practicing as trademarks attorneys (these are registered separately) but have extensive knowledge and experience around IP – such lawyers would be more than able to help with your application.
Many lawyers and solicitors specialise in practice areas, just as trademarks attorneys specialise in trademark law.  To feel completely confident in your decision we believe it's best to choose the professional that focusses on the area you need.  You wouldn't go to a trademark attorney if you needed a divorce or to have a will finalised, so why see a family lawyer for trademark advice?  A lot of solicitors have a great deal of experience in the business and commercial space and strong transferable skills in related legal issues like business mergers and acquisitions or the drafting of contracts.  It's therefore not uncommon for many lawyers to have some level of experience in intellectual property.  Make sure before proceeding that you check out their experience around trademark registration, enforcement and strategy.
Why Choose a Trademark Attorney Over a Lawyer?
Every so often, we'll have a client come to us for trademark advice after already seeing their usual solicitor, citing that the previous advice surrounding trademark law and the registration process wasn't solid enough.  There are various reasons why this has occurred, but it really only lends to the importance of choosing a specialised professional.  A trade marks attorney is a specialist in the more complicated areas of the Trade Marks Act 1995 in Australia so will be able to provide detail information and advice in all areas of trademark law and trademark registration.
Not only will a trade marks attorney have a thorough understanding of the trademark process, but they'll also have a good grasp on their client's business and what they need in respect to trademark protection.  Your trademark specialist will be able to advise you specifically about all issues pertaining to Trademark Law – from how to register a trademark, how to deal with negative examinations of marks and how to oppose and defend those oppositions – to how to handle infringement matters and put in place appropriate brand protection strategies.
The Importance of Having a Trademark Strategy
In conjunction with advising you on the standard matters and paperwork of trademark registration, a great trademark attorney should be able to aid you in the development of a long-term trademark strategy.  We recently had a situation with a client which really showcased the importance of keeping a 'big picture' mindset, and the risks linked to choosing one strategy over another.  Our client had chosen a new name to use as a brand.  After consulting their usual commercial lawyer, who then conducted the usual preliminary searches, our client was informed of the possibility of conflict with an existing mark, but that it didn't appear to be in use by the owner.  A registered trademark is at risk of being removed if it's not being used – (currently only once it's been on the register for five years – however this looks set to change in the future).  This particular trademark had been registered for four years and eight months.  Our client took the advice of their law firm to seek a consent, on the basis the first party wasn't using the mark – suggesting it would be at risk of removal.
Acting on this advice unfortunately put the client in a risky situation. The other party still had several months before the five-year deadline was due, before an attack by our client on this ground could possibly be successful.  This gives the other party the opportunity to refuse consent and object to the use or registration our client attempts to make for a similar name.  It also gives the other party the opportunity to start using the mark which would prevent our client from gaining any advantage in further negotiations on the basis on non-use.  Had our client been given the correct advice regarding the five-year rule, they would have held off contacting the original trademark owner until they were in a stronger position to negotiate.
Get Peace of Mind With a Trademark Expert
Filing a trademark application and protecting your rights is a vital part of business, and one you really need to get right the first time.  While doing it on your own may appear to be a cost-saving exercise in the short term, it is very easy to find yourself weighed down in complicated legal terminology and opposition from other businesses and possible further costs in the long run.
Using a qualified trade marks attorney will ensure that you're getting the very best in advice surrounding trademark registration.  They have first-hand experience with not only the basics but also in dealing with any queries or negative examination, dealing with potential infringements and ensuring you have solid brand protection strategies
Call us today – we'd love to hear from you.