How to Register a Trademark in Australia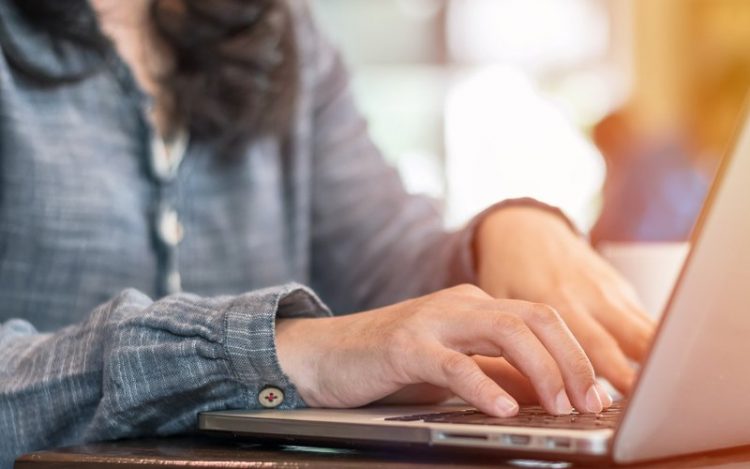 It's not uncommon for most people to find the legal side of their business a daunting process. The areas of intellectual property such as trademarks, copyright and patents are not the subjects the everyday business person is usually experienced in.  A lot of people are often in doubt to whether they even need to register a trademark for their business name or why they should.
Trademark registration boils down to having the ability for your business to exclusively use and protect its brand or other distinctive elements (such as names, logos, product names, distinctive packaging, unique colours and even shapes, smells and sounds) for an indefinite period of time. Without trademark registration in place there is little, sometimes nothing, you can do to prevent others (including competitors) from using those same names, logos or other 'signs' in the marketplace.
Whether you're considering trademarking your business name, product names or even your logo, giving yourself full legal protection over the use of those items is very important and needs to be dealt in an appropriate, professional manner.  The time, effort and money that's gone into developing your products and branding, deserve protecting in today's competitive marketplace.  Don't let the complexity of trademark legalities get in the way of protecting your intellectual property. We like to think of trademark registration as an insurance policy for the protection of your intangible business assets.
We understand that a number of business owners are unfamiliar with the details of intellectual property and the differences between trademarks, copyright and patents are often misunderstood. Finding a specialist in intellectual property protection to get guidance and advice on which assets you'd like to protect, is your best option for ensuring that you're fully covered, and in a position to build and leverage your intellectual property assets.
What Is The Process For Registering My Trademark?
We've seen many business owners over the years rush blindly into getting a trademark registered before fully understanding the process, to then have to deal with the consequences of the mistakes made in their application.  All these common issues and mistakes can be easily avoided by seeking professional advice and fully understanding the process beforehand.
We take the guesswork out of trademark registration – dealing with all the administrative details for business owners, so they can get on with building their assets. Let's take a look at the some of the basics we advise our clients to think about.
Understanding Your Business
Having a detailed assessment of your business such as, what it is that you do, how you add value to the marketplace, as well as the type of goods or services you provide to customers, really enables a trademark professional to be able to give you the correct advice about your trademark viability and the associated costs involved. Having this on hand during initial discussions will assist your trademarks attorney in offering relevant advice quickly.  Having a great business name isn't "enough" on its own to apply for a trademark, you need a clear sense the goods or services you offer the marketplace under that name.
Knowing What You Can & Can't Trademark
Contrary to common thought, it's not possible to register any business name you like.  There are a number of guidelines and rules involving what you can and can't register as a trademark.
Is your name actually a trademark? You need to determine if the name that you're currently using or planning to use, is one that can differentiate your service or product from others in the marketplace.
Is your name too common? It can be very challenging, sometimes impossible, to register trademarks for names that are used generically to describe products or services. For example, you're probably not going to be able to register a trademark for terms such as, 'Sydney Plumbers' as it's too likely others will need to use the same.  It doesn't distinguish your plumbing service from other plumbers in Sydney and they'd be needing to use that kind of language in their own businesses.
Is your name or a similar name already registered or applied for as a trademark? A major determining factor in your name being accepted for trademark registration, is whether somebody else has filed the same (or confusingly similar) trademark before you and if there is therefore likely to be confusion between your trademark and the earlier filed trademark. It's important to do your homework on your chosen business name.  Trademark searches should be undertaken as soon as a name for your business (or product or service) is selected. This can help rule out issues quickly and early on, before investing too much money in a brand that ultimately cannot be used or registered.
How to File Your Trademark Application?
The first stage in applying for trademark registration is to file a trademark application.
This application will be examined by the Trademark Office, which is a department of IP Australia. On completion of examination the Trademark Office will issue either a notice of acceptance or in a situation where a problem with that trademark has been identified, a report will be sent outlining why the trademark cannot be approved at that point in time.
You may choose to file your own trademark application with IP Australia or may choose to engage a trademark attorney or another professional service provider to aid you in the process.
In either case, it will take a minimum of 7.5 months to register a trademark in Australia assuming all goes smoothly. Engaging a trademark professional to assist at the beginning can help avoid unnecessary issues or delays.
Once you have successfully registered your trademark, it is protected for a 10-year period, and will require renewing every 10 years to maintain the protection.
Should I Get Professional Help with My Trademark?
On the surface, the job of filling out a form may appear simple enough however, the finer details involved with trademark registration may not be known to a self-filer. We have had clients engage us after filing their own applications initially as they have made mistakes in their application or in their specification of goods and services. Certain 'errors' cannot be simply fixed after a trademark has been filed. This has resulted in some of our clients then having to engage professional services to refile (meaning, start from scratch) in order to gain the protection ultimately desired and necessary for their brands.
The advantage of getting professional help is, you will be accessing an expert with years of experience in the area of trademarks and IP Australia.  Your expert will be able to listen to all of your ideas and guide you in the right direction.
We go a step further in our business and take care of the entire process for you, from beginning to end.  This would look like:
Having a conversation about your business so we can get a good grasp of what your business is about, meaning the goods and services you offer and where you're positioned in the marketplace. This is known as pre-filing advice, and is a part of what we do in terms of working out the best strategy for registering your brand or other assets.  This ensures as much as we can, that the trademark application will go through smoothly with IP Australia and result in registration and protection.
Often our process with clients commences with the submission of a free trademark search request, which offers us the same sort of information noted above so that we can provide tailored and specific recommendations to best protect your business.
Collecting all the appropriate details regarding your business such as, your ABN and business name, and then filling in and submitting your application online to IP Australia.
Receiving and reporting on IP Australia correspondence and in the event of an adverse trademark report, providing advice on the options to consider in order to overcome any problems.
Preparing then and submitting responses to IP Australia to address adverse reports, including collecting and filing of evidence on occasions where required.
Reporting decision to you and registration once granted
In the unlikely event of third party opposition we can handle this proceeding on your behalf.
Assisting you in the renewal of your trademark after 10 years.
Having a professional assisting you with your trademark registration ensures your application will be filed correctly and that you have the best chance to overcome any hurdles that may present, as well as taking the stress and hassle out of the mix so you can get on with running your business.
How Much Does It Cost to Register a Trademark?
The cost of submitting your application to IP Australia depends on what class of goods or services your business falls under.  There are 45 separate categories determined by the international body of trademarks for products and services in the trademark system, and fees are applied as per category of service that you require.
When you use a professional service such as ours, professional fees are charged in addition to the official government fees. Through our office these are typically $500 – $1000 for an average trademark application. Government fees fluctuate from $250 to $330 per class of goods or services in Australia.  Most clients would agree the cost is more than worth the time, stress and effort you save yourself from going through the process unaided.  This is further highlighted for clients coming to us after submitting their first application themselves, only to have it rejected or realising they didn't submit for the protection they thought they were achieving.  The process can become very expensive and stressful when you have to figure out the mistakes you've made in your application and resubmit.  When you use a professional you have the peace of mind you're giving yourself the best possible chance of success.
Once your trademark registration has been successful, you won't have anymore fees for the 10 years you hold your trademark. The next fees will be those renewal fees in 10 years.  We offer the high quality service of the bigger law firms in trademark matters, but without the same rates usually expected.  This gives small or start-up businesses the same access to expert services as everyone else.
So while it may look like a straight forward task to register your business name as a trademark, it can be a complicated process and more-so if you go it alone.
Getting the assistance of a qualified professional means being able to take advantage of their years of industry experience to help you secure the correct trademark for your needs, and to avoid mistakes that later result in further stress and cost.