Protect Your Marketing And Communications Intellectual Property With These Three Steps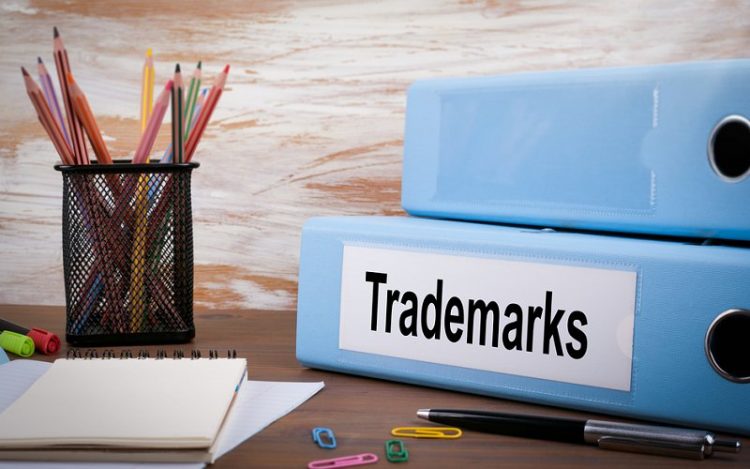 Gone are the days of printed brochures, paper presentations in plastic folders and company newsletters arriving in the post.  The rapid evolution of digital communications has transformed the business world, particularly in how companies market and promote their offerings.
It takes hard work, time and often considerable financial commitment to create and build a viable brand and achievements are generally underpinned by smart marketing and communications.  Visible intellectual property (IP) elements like logos, straplines, packaging and content are fundamental to this success.
How Has the World of Intellectual Property Changed?
While the expansion of the online world has opened up a wealth of opportunities for businesses, it has also brought new challenges.  The pace and scale of the digital landscape has made it far more challenging for enterprises to manage their IP and it's become easier for unscrupulous operators to piggyback on others' investment.
There are different forms of IP rights and it's important to businesses to know what these are and what you should do to protect them.  With regards to marketing and communications IP, a company will generally focus on matters of copyright and trade marks.
How Can My Businesses Safeguard Their Marketing and Communications IP?
Take Steps to Copyright Key Material
It is not possible to copyright an idea, but under Australian copyright law, any original written work and artistic work such as is found in marketing and communications materials is automatically covered.  In other words, once a unique piece of work has been published that is the type of work covered by copyright laws, no-one is legally allowed to copy it without your express permission.
You will have seen the copyright symbol © on some material, but this is not a requirement in order for copyright to be enforced.  However, this symbol can be a useful reminder that you have exclusive rights to the content and serve as a visual deterrent to a competitor who may be tempted to copy your work.  We recommend you put the © symbol on your key content such as your website pages, email newsletters, flyers and blogs.
Register Your Trade Marks
Trade mark registration is one of the most important things your business should do to protect your future.  It is possible to register a variety of signs on their own or in combination as trade marks, including a word, number, phrase, logo, strapline, picture, sound, colour, aspect of packaging – even a smell.  Essentially, a trade mark is something that is capable of distinguishing your product or service from the rest of the market and registering your trade mark/s gives you legally enforceable rights to use that sign exclusively.
Creating and establishing a brand takes considerable resources and its unique identifiers such as the name, logo and slogan can be pivotal to its success.  Although unregistered trade marks do have rights in Australia, these can be extremely difficult to prove.  You typically have to prove that your business already has a substantial reputation in the market using that particular mark and that consumers recognise your business' goods/services by that mark.
The solution?  Register a trade mark.
How Do I Register a Trade Mark?
Trade mark registration involves doing a comprehensive search to establish the registrability of your trade mark and then filing an application through IP Australia.   At Mark My Words Trademark Services, we understand the complex world of trade mark law and we genuinely want the best decisions to be made.  We always recommend that businesses engage professional advice and assistance from the outset of this process as mistakes and delays can be costly.
It's important to know that while a registered trade mark provides protection against copycats and other infringers, your exclusive rights only extend to the particular goods and services (and closely related goods/services) for which it has been registered.  That's another reason to use an experienced trade marks attorney to ensure you make the right decisions upfront.
Protect Your Ip Through Employee Agreements
As an employer, you own any intellectual property that your employees or contractors create during their term of employment.  For example, if your employee designs and creates a logo and a marketing slogan for a new product and then leaves the company, they have no rights to any of that material.  Your company is protected by law against an employee who does not act in your best interests and who misuses confidential information gained in the course of their employment.
Comprehensive employment contracts and restraint of trade agreements will help prevent potential conflict and will stand up in court in the event of a violation.
A Final Word on How to Protect Your Marketing and Communications IP
Don't let someone – or circumstances – scupper your hard-earned gains.  Ensure you have robust protection for your valuable marketing and communications IP by marking your copyrighted material, registering your trade marks and putting solid employee contracts and restraints of trade in place. Once you have this in place, you also need to be mindful of How to Safeguard Your Brand From E-Commerce Copycats and competitors using your trade mark In Google Ads.
If you'd like to chat about any trade mark-related situation, our friendly and experienced team at Mark My Words Trademark Services is more than happy to listen.  We're known for our affordable trade mark services and we promise that there is no trade mark issue too small or too large for us to handle.