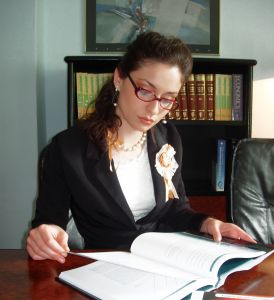 Our new website has been launched. We hope you like it. Please send us your feedback by contacting us at the Contact Us page.
Jacqui is a registered trade marks attorney with the Trans-Tasman IP Attorneys Board and is the founder and owner of Mark My Words Trademark Services Pty Ltd.
After being introduced to the world of trade marks in one of her first jobs after high school, Jacqui discovered she had a deep passion and interest for all things to do with protecting brands and intellectual property. She completed a Graduate Certificate in Trade Mark Law and Practices as well as a Diploma in Business Management and then set up her own business in 2011.
Her motivation for starting Mark My Words was to support SMEs which typically couldn't afford such a service and while the company has grown in both size and reputation over the years, she has remained true to her founding principles of providing professional, friendly, reliable and affordable trade mark services to all.
Mark My Words now has a client list that spans businesses of all sizes across a range of industries. It provides advice and assistance on all types of complex trade mark registrations, infringements and opposition matters both in Australia as well as overseas.
Jacqui's wealth of experience, broad range of professional qualifications and her ongoing participation in industry forums and networking platforms keeps her at the forefront of developments in the global trade mark arena. Her expertise in her field has also led to several nominations as a top individual trademark attorney by the World Trademark Review - the world's leading trademark intelligence platform.
To keep up to date with the latest in the field of trade marks, follow Jacqui and MMW Trademark Services on Facebook.