How Do I Oppose a Trade Mark?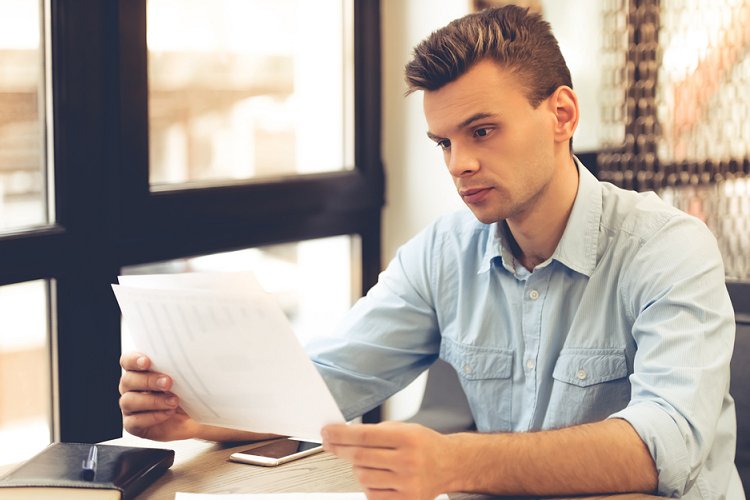 The first thing to be aware of if you want to oppose a trade mark is that there's a very specific timeframe during which it's possible to oppose a trade mark before it's registered. Specifically that is within two months from the date on which the trade mark acceptance is advertised in Australia. And if you don't oppose within that timeframe, subject to seeking an extension of time to oppose which is very, very difficult thing to obtain then that window of opportunity has gone. And what you're left with is potentially considering challenging the validity of the trade mark before the courts, which is a much more complicated and costly process.
If you are within that two month window to oppose the trade mark in Australia, then you need to follow the set procedures that are in place and laid down by IP Australia. So the first step is to file a notice of intention to oppose within that two month window, and that sets the clock running for the next step. The next step is to file a statement of grounds and particulars. So you set out the grounds upon which you wish to oppose the trademark, and they must align with the grounds that are set up in the trade mark legislation and the particulars that support those grounds. Bearing in mind that, the statement of grounds and particulars will shape the rest of the opposition. So you can't retrospectively change a statement of grounds and particulars unless you have very good reason to do so. For example, that you became aware of informational evidence that you couldn't possibly have known beforehand. So unless you're in that sort of unusual situation, you can't change the grounds of your opposition retrospectively.
This is why it is important, if you want to oppose a trade mark, to engage a trade marks attorney who can advise you on the particular grounds that you should be relying upon. They can also advise you on your prospects at the outset, which is probably where you should start. Whether or not you oppose would depend on the prospects of your opposition, unless you have another strategic reason for opposing.
How Do I Know if Someone Is Trying to Register a Trade Mark That I Want to Oppose?
You would need to be monitoring the trade marks database. IP Australia has an online trademarks register that is searchable and it's publicly available. This means that any member of the public can go onto this database and conduct a search. For example, if you're interested in finding out if a business down the road has registered their trade mark, you can find out by searching the database. But in particular, if you're interested in finding out if a third party has filed a trademark application which is similar to yours, and perhaps too similar, you can search the database and find out. The most effective way of monitoring the register is to actually have in place an ongoing watch service, which we can provide. This basically means that every month or so, we would periodically search the trade mark register using key terms and parameters to see if there are any third party trade marks of concern that may have been accepted, and which you might want to oppose.
There are a number of service providers that can monitor trade mark registers around the world for clients (for a fee). We can do that as well as a trade mark attorney practice in order to monitor for concerning applications in Australia.
It's important to have that watch in place if your trade mark is very valuable. But let's be honest, pretty much any businesses' trade mark, particularly their core trademark, is valuable. So it's a small fee to pay for that peace of mind that you become aware of a potentially conflicting trade mark before that window of opposition closes. There are many times we've had people come to us who have become aware of a third party's trade mark which is confusingly similar to theirs that was accepted. However, the opposition period has passed and the trade mark is registered. Unfortunately in those situations there's usually not much you can do other than seek to cancel the trade mark through the courts.
The only exception to that general rule is if the examination procedure was clearly flawed. So an example of where that does happen from time to time is when you own an international trade mark that designates Australia, or you have a convention claim for instance. So for example say, you have a trade mark that was first filed in the United States in September 2019, and then three months later in December 2019 you filed an application in Australia claiming priority from your application in the USA. Your Australian filing date will look like December 2019, but your priority date will be back in September. What can happen from time to time, and it's an error, an IP Australia examiner maybe has examined an application that was filed in November, so before you filed in Australia but after you filed in the USA, and they may accidentally omit to include your prior trade mark in their search. And so that November trademark might be accepted even if it's almost the same as your trademark and should not have been accepted.
If that happens, even if you miss the opposition deadline, you may have a good chance of seeking what's called revocation of registration on the grounds that a clear error was made by the examiner. That's quite rare. The usual rule of thumb is to oppose within the opposition window if you wish to try and stop a particular trade mark from registering.
In order to really be aware of trademarks that need to be opposed, it's a good idea to have a watch in place, or at least watch third parties which you know to be your competitors. If you're in a niche field and you only have a few competitors, you could just periodically watch to see what they're filing. That's another way. The best method is just to have an overall watch in place. This can cost a few hundred dollars a year for Australia alone, or around $1000 – $1500 for a global watch.
Final Tips
The Opposition process in Australia is lengthy. It has a lot of stages to go through. There are evidence stages and then time for a hearing to occur. It can take 18 months to 2 years to get a decision on an opposition matter so where viable, negotiation with the other party should be considered.