Domain Names & Trademarking in Australia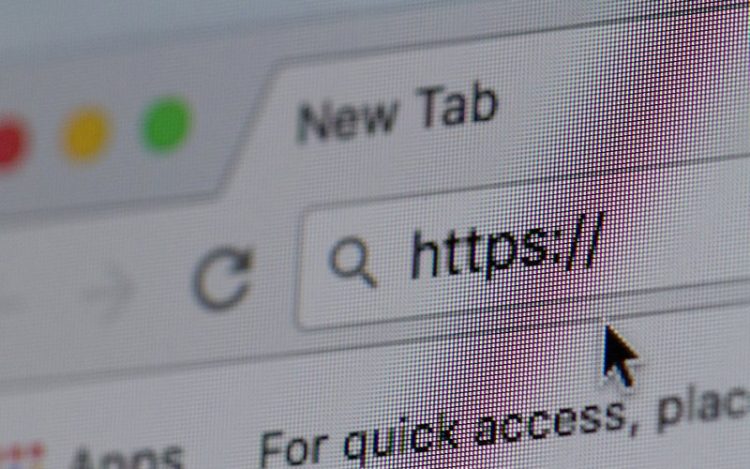 What happens when you start a company and launch a website, only to discover that someone has registered a domain name that is similar to yours, or has registered a trademark for a product or service that is similar to your domain name?
Your company's website is often one of its most important assets and often the first thing a customer will see about your business, and for a lot of businesses it is the main source of traffic and potential revenue, so it's critical to ensure that your domain name is protected and any trademarks you have are registered.  It's also important to remember that simply registering a domain name will not give you proprietary rights over the name; rather you are granted a licence to use the name for a period of time.
What Can I Do if Someone Has a Similar Domain Name to My Business?
The first thing that we recommend is to contact us if you do feel as though someone has copied or is planning to copy your domain name. We don't recommend a 'DIY' path with any sort of name dispute, as contacting another party prematurely and without grounds can backfire. We are often contacted and help sort out the issues that can arise when people try to settle their issues by "do it yourself' tactics. Often the dispute can become far more complicated, and even heated, than it needed it be.
Once we have looked at all the relevant facts in your situation, we can then offer appropriate advice on if/what you can do about the similar domain name.  This could mean that:
If there is no trademark in place, but the other business is in Australia and they're in a similar industry and did not operate before you there may be grounds to suggest what they're doing is misleading to consumers. In that case we may be able to issue a cease and desist letter asking them to stop using the domain name on that basis. If they're in another country, we'd have to look at whether those countries have similar consumer laws or passing off laws that we could rely on to try and get them to stop the use of that brand.
If a trademark is in place, then we need to look at who has the trademark rights – for example, if the parties involved are located in Australia or in another country. If you own a trademark in Australia and they are in Australia and using their website, and their business is in the same sort of category of product or service you are involved in, then we may be able to send a cease and desist letter that outlines possible trademark infringement, and require that they de register that domain and change their brand.
If there is no registered trademark in place, or even if you own a trademark, and the other party used the name first you may not be able to stop them continuing that use.
Whether you have grounds to issue any sort of letter demanding another party stops using a similar domain name is determined by a range of factors so it is always recommended that you obtain advice in our view. Issuing letters without grounds can result in adverse action against you.
The Other Business Is in Another Country.  Does This Matter?
The jurisdiction your business is in will make a difference.  Laws that govern name ownership and trademark rights will differ from country to country, so what applies in Australia does not necessarily apply in all other countries.
If the business is operating within the same jurisdiction as yours, then you are more likely to be able to enforce your rights to your domain name as well as your trademark than if the other business is in another jurisdiction.  We will also need to look at the type of domain it is.  This means that if it is, for example, a dot com.au, we will know what policies govern the domain to help determine if or what sort of more forcible action we might have available to us to have the domain name de registered.
If the two businesses in question are in two different jurisdictions then often there's no legal basis to demand one ceases use. We would then have to look at whether or not the activities of the two are similar and whether there is any real danger of overlap or confusion.
Irrespective of jurisdiction or trademark registrations, if two business have a similar name but operate in two very different industries – for example, the cosmetics industry and an auto-mechanic shop – from a trademark perspective there is no conflict there unless the name is particularly famous or well-known. Typically in that example, there's not likely to be confusion between one business and the other, even though the names might be similar.
If There Is a Dispute, How Is It Settled?
There are set dispute resolution processes available both for the top level domains like dot com and more specifically for the dot com dot au domains.  Policies about dot com dot au disputes are published by the industry body called the auDA (the .au Domain Administration).  They offer a Dispute Resolution Procedure in cases where companies feel they have a valid dispute around the registration of a particular domain name. These are handled and decided by qualified persons. The policies basically advise that a dot com dot au name should be deregistered if the holder registered and used the domain in bad faith and it is too similar to a registered trademark.
In general the process is as follows:
A written complaint is lodged by the trademark owner.
The complaint will be reviewed and forwarded to the Respondent (the person who has registered the domain) as long as it meets the auDA requirements. They must reply within twenty days of getting the complaint.
The dispute is then heard by an auDA Panel, that will review the documentary evidence presented. They will then give their decision no later than fourteen days after the Panel was appointed.
Any decision made by the Panel is binding and neither party in the dispute may appeal the decision.
The unsuccessful party is not required to pay any costs associated in the process to the successful side.
Whilst less costly than commencing court action, this sort of dispute resolution action does incur fees, which vary depending on the number of persons requested for the panel (1 or 3 persons are options). As a factor is that domain has been registered/used in bad faith, it can be difficult to prove this so it is important to seek advice and discuss the options and prospects before commencing this process.
Are Domain Name Trademark Disputes Becoming More Common?
Domain name trademark issues are becoming more widespread as more business create and own assets in the online space, and as business owners become more aware of their rights in relation to domain name rights and responsibilities.  It seems to be the case, however, that many business owners believe they have stronger rights over their domain name or their business name than they actually do, especially if they do not actually own a trademark.  Domain name registration or business name / company registration do not provide ownership to the name involved. Relying on these registrations to own a brand or name without a trademark registration is problematic and will often require the business owner to prove a level of reputation in the relevant name to succeed in a dispute. This is particularly difficult for smaller and newer businesses to do.
Do You Need Help With Your Domain Name Trademark?
With over 30 years combined experience in the industry, our dedicated team can assist you with all trademark matters including domain name trademarks, trademark searches and registrations, infringements, non-use and opposition matters, as well as a range of other business issues.
Our services include:
Trademark search: we can help identify any trademarks that may conflict with yours, as well as make sure your application meets the requirements necessary. We are also able to help with trademarks that fall outside of the Australian jurisdiction.
Trademark applications: we can assist with the prosecution of trademark applications with the Trademarks Office in Australia and also assist with international trademark registration
Trademark infringements: we can help in cases to determine whether there are trademark infringements, as well as give you a range of options if an infringement has been discovered.
Trademark opposition and non-use matters: we can help with opposition to the registration of trademarks and assist with removal of trademarks that are no longer in use, or defend such an attack filed against your mark.
Contact Mark My Words today and find out how we can assist with all your trademark matters.