Comprehensive Guide to Australian Trademark Protection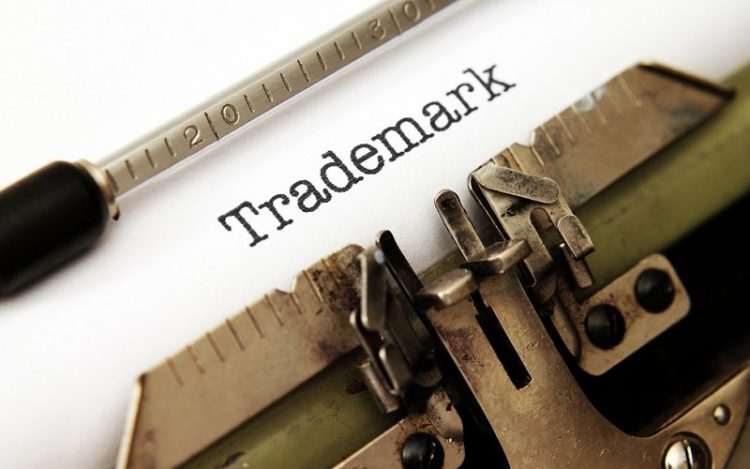 A lot goes into the running of a business.  It often entails long days and nights, the stress of managing responsibilities and risk avoidance – in addition to the daily running of your affairs. With this in mind protecting your intellectual property by the way of trademark registration may not be high on your list of urgent priorities – especially if you're just starting out in business.  However, the process itself has the potential to save you an enormous amount of money in legal expenses, minimise your risk of having to start over with your desired brand, as well as afford you nationwide protection.
Your brand is what makes you recognisable in the marketplace and includes your logo, business name, brand names, words and even shapes, colours and smells.  In a nutshell it can be your most valuable asset and should be protected accordingly.  Doing so, will safeguard against people who wish to either capitalise on your hard work, or for anyone who may be creating confusion in the market by inadvertently using names, brands and logos the same or similar to yours.
The generalities of the registration process can seem simple enough however, seeking the aid of a trademark attorney can help reduce any delays in being granted a successful trademark, as well as help ensure you are registering the right trademarks and for the correct things.  On being granted a trademark, the trademark owner has the right to use it for the claimed goods or services covered, for the initial period of ten years and can be renewed every ten years thereafter.
When choosing an identifiable brand, ensure you opt for one as unique as possible.  Ideally, you want something that separates you from the rest of the marketplace and allows your business and its goods/services to stand out from the others. By doing this you are more likely to be accepted for trademark registration by IP Australia – the body who governs trademarks. If your application is rejected or queried it can result in months of planning and effort down the drain, so a well-thought out plan in the beginning phases can avoid unnecessary delays and problems in the future.
How Does a Registered Trademark Protect Me?
The protection afforded to you by registering your trademark includes various things; rights that you may not have otherwise:
The protection against other people having trademark infringement claims. You do not infringe another trademark through using a fully registered trademark. It is the best available protection for your business name, logo or other item to give you the safety for conducting business the public domain.
Some protection against other parties obtaining the rights to use similar names and logos. By having a registered trademark, it becomes more difficult (quite often impossible) for other parties to register the same or similar name/s after you.
The right to take action when it is determined another person is infringing your registered trademark by the act of using similar names, logos or other signs that may cause confusion in the marketplace.
You will not receive any of this protection merely by registering your business name, company or domain name.  The above is associated with trademark registration via IP Australia.  If you're in doubt regarding what you should be registering, or have any questions about the trademark registration process, it's best to enlist the help of a trademark professional before lodging your application.
Does a Registered Trademark Benefit my Business?
In addition to the numerous legal protections and rights that a registered trademark can provide you, there are many other positives that may not seem relevant at the time of lodging your application but may become obvious over time.
The impression left on consumers, associates and others of a registered trademark can be that of professionalism and reliability.  Having the ® symbol against your name/logo can demonstrate that you have given some serious thought to your brand in the marketplace and have set your business up professionally from the initial stages.
It can also be a great way to promote new business by giving potential customers or clients a sense of trust and credibility.   It illustrates that you're in the marketplace for the long-term and won't merely disappear overnight. It is a way of telling customers and clients you're serious about your brand and you've invested in your business and its protection.
Being a registered trademark owner also comes with another benefit: the right to authorise another party to use that registered trademark in relation to the claimed goods or services.  If you can see that as a possibility for your business, you really need to have a registered trademark.   Being able to promote a registered trademark is also a good deterrent against people copying aspects of your business or brand. Anyone looking to do so can instantly see that it's protected, and they could be infringing if they proceed.
Lastly, there is a very good chance that by owning a registered trademark, you stand to improve your relationships for importer/exporter companies.  Distributors overseas are often more likely to do business with companies with registered trademarks – as it provides them assurance that distributing products under your brand is not going to come with any fear of infringing the rights of someone else.  It is not unusual for a local distributor or agent to request proof of registration in order to enter a business dealing in many countries.
Contact Mark My Words for Trademark Registrations
A registered trademark will not only help to improve your business prospects and build a sense of trust and reliability within the market, but it also provides you with the much-needed protection in the event your intellectual property is used by anyone else without your permission.   It's good business sense to seek professional advice before embarking on any action relating to your business and trademarks.  Doing so can help you avoid any unnecessary delays in getting a successful trademark, as well as avoid any expensive and lengthy disputes in the future.
The team at Mark My Words, have been helping all businesses – large and small – to successfully register their trademarks for many years.  We know your focus is on the day to day running of your business, so we provide independent, practical advice to issues pertaining to all aspects of trademark law and registration.
Contact us today and let us know how we can help you with your trademark registration.  Our friendly and knowledgeable team will be able to take you through the registration process and beyond, giving you ultimate peace of mind that your intellectual property is being protected.