Choosing & Protecting the Right IP for Your Business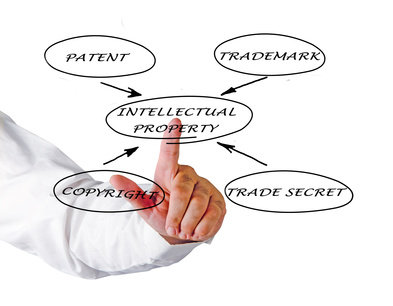 If you're in business, the chances are you have some form of "IP" worth protecting. But how do you go about choosing the right IP for your business and then protecting it? Hopefully this post will help answer these questions.
Did You Know You Can Protect All Over These Things?
Your Business or Company Name
Your domain name
A phrase, slogan or tagline
A product name
Images, pictures and logos
A product design
An invention or 'idea'
Artistic Work or Musical Work
A plant
A circuit layout
Confidential information and trade secrets
Protection for Business Names, Company Names, Domain Names, Phrases, Slogans, Taglines and Product Names
All of these things are protected by way of Trademark Registration – so long as they are used in such a way that distinguishes your products and/or services from those of other people. It will be difficult to register (and therefore protect) these if they are too similar to existing trademarks, or, they are too descriptive/generic in connection with your types of goods and services. Trademark Registration is really the only way to protect these things to ensure that they are truly yours; that you have the right to use them – and stop others if they copy you. Merely registering your business name or company name etc does not provide you with exclusive ownership. Read more about protection by way of trademark registration in Australia
Protection for Images, Pictures and Logos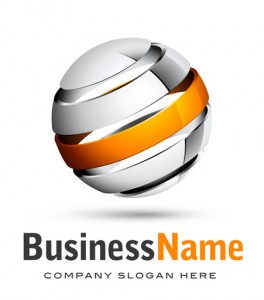 Images, Pictures and Logos can be protected under Copyright or Trademarks (or both). If your image/picture is used as a way of distinguishing your products or services from others then, by definition, it is a trademark. But, 'artistic works' are also covered under Copyright law. Copyright is an automatic protection, granted (generally) to the original creator of 'works' that fall under copyright – such as artistic works. This could include images and pictures when they are original. As Copyright is automatic – there is no record held of who owns what. By also registering your images, pictures and logos as trademarks when appropriate you can be sure you will be recorded as the official owner of that image or logo. You can download fact sheets, based on your type of work from the Australian Copyright Council to help understand your rights as a copyright owner.
Protection for Product Designs
If you have designed a new product it may be eligible for protection as a registered design in Australia. A valid design in Australia (for the purpose of this protection) is one that is new and distinct. This basically means the same design cannot already exist in the marketplace (including by your own promotion and sales) and cannot have been published anywhere in the world. It also needs to be distinct (different) when compared with products already on the market. A design, if valid, will protect the overall appearance of a product – it's look, shape, configuration and ornamentation. It does not protect the way your product works or its purpose. Registration is relatively straight forward in Australia. However, to receive legally enforceable rights you will also need to have your design certified. Read more about how to register your new designs in Australia.
Protection for Inventions and 'Ideas'
Well, there's not really any protection for merely an idea or mental process. Most IP protections will cover tangible forms that your idea takes (such as its name under copyright, or artistic works that express your idea under copyright etc.) However, if you have come up with a truly inventive device, substance, method or process it may be protected as a patent. As with designs, a valid patent must be new – it cannot yet have been disclosed publicly or published anywhere in the world. Patents are a complex area of IP law and professional advice should be sought. Ensure you keep your invention a secret – or ensure anyone that needs to know about it signs a confidentiality agreement – until you have sought proper advice.
Protection for Artistic Works and Musical Works
Artistic Works and Musical Works, amongst other things are copyright protected. As explained above, images and logos can be classified as artistic works but so can photographs, paintings and sculptures. Even jewellery that's handmade and primarily with artistic purpose can be covered by Copyright. Musical works are too – such as written music, lyrics for songs and even sound recordings.
Protection for a Plant
Breeders of new plant varieties that are distinguishable, uniform and stable may be eligible to gain Plant Breeder's Rights. These rights are legally enforceable and provide the owner exclusive rights in connection with their new variety. Such rights include being able to sell the plan, distribute it and receive royalties from the sale of those plants. Like patents, Plant Breeders Rights are a complex area of IP Law and professional advice should be sought if you believe you have bred a new variety to be protected.
Questions or Need More Information?
Please feel free to leave any comments, or make an enquiry with any questions