Can I Register an Existing Business Name as a Trade Mark?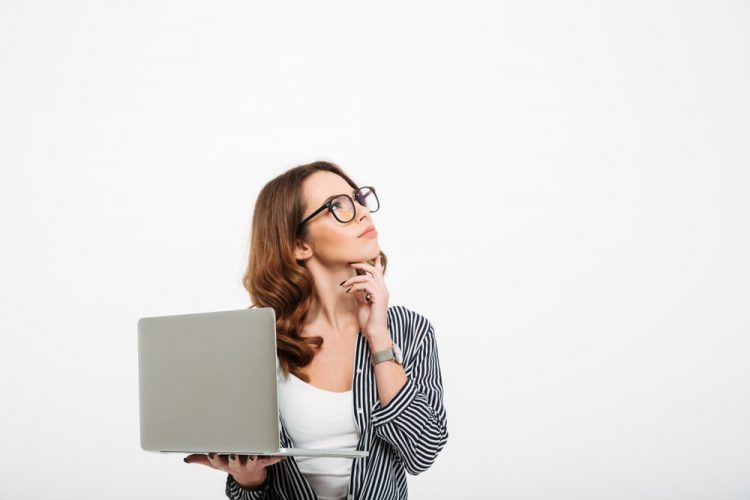 Many people assume that a business name and a trade mark are one and the same.  In fact, there are significant differences between the two.
In order to answer the question of whether you can register an existing business name as a trade mark, it's important to understand those differences and understand what steps you need to take in order to protect your brand.
Building brand equity takes time, effort and money and if businesses don't take the appropriate regulatory steps to protect their intellectual property, they risk their valuable assets being eroded – and in some cases, destroyed completely.
What Is a Business Name?
A business name is a legal requirement – essentially, an alias for whoever is carrying on the business. Registering a business name allows consumer to locate and identify who they are doing business with.
When you start a new business, you should choose a name that:
you will use to trade
your customers will use to interact with you
sets you apart from other competitors in your market
To formalise your new business name, you need to apply to the Australian Securities and Investment Commission (ASIC) to register your chosen business name. Prior to registering a business name you may need to obtain an Australian Business Number (ABN), or, your company may need to obtain an ABN before registering the business name.
What Is a Trade Mark?
Most people think of a trade mark as a logo or a word.  In fact, a trade mark can comprise various elements on their own or in combination, including letters, numbers, words, symbols, designs, expressions, logos, pictures and, packaging.  Even sounds or smells can be function as trade marks!
Essentially, a trade mark is intended to distinguish a product or service from any others of its kind.  A registered trade mark provides the trade mark owner with exclusive rights to use, license as well as sell that mark.
How Do I Find Out if the Business Name I Want Already Exists?
You can check the availability of business names on the ASIC business names database.  When you apply for an business name, ASIC will also check whether there are any other registered businesses that have the same name – or a very similar one.  You want to choose a name that is distinct from your competitors to avoid any brand confusion.
Registering your business name with ASIC does not automatically give you exclusive rights over that name.   Whilst you need to register a business name in order to run a business in Australia, this doesn't prevent another business from using the same or a similar name. Nor will your business name registration act as a defence to trade mark infringement if someone else has registered that same name, or a confusingly similar name, as a trade mark in your area of trade.
The only way you can truly protect your business name and your brand is to register it as a trade mark.
How Do I Find Out if the Trade Mark I Want Is Unique?
You can do a free online search at IP Australia.  This will reveal whether the trade mark or business name you intend to use has already been registered or whether there is an application pending. Remember, a name will may be problematic to use or register as a trade mark if it is confusingly similar to an earlier filed trade mark application or registration – so, when conducting your own searches, ensure you consider similar trade marks as well as identical names.
Can I Register a Trade Mark for an Existing Business Name?
When you register a business name as a trade mark, you are essentially preventing your competitors from using the same name or a very closely matched one.
When a trade mark is registered, it is registered for selected classes of goods and services.  In other words, several companies can have the same trademark when the goods/services are unrelated to each other.
That's why you may come across exactly the same name for different things.  For example, there are Bounty chocolate bars, Bounty paper towels and Bounty rum.  In each instance (and several others), companies have registered the trademark 'Bounty' for the particular class of goods in which they are trading.
So in conclusion, the short answer to the question of whether you can register a trade mark for an existing business name, is 'yes'.   The disclaimer is that this is only possible if the business name has not already been registered as a trade mark for your sort of product or service, or closely related products and services.
The process of applying to  register a business name as a trade mark may appear straightforward, but there are many advantages to consulting an experienced trade marks attorney.  Protecting your brand is critical for business success and any errors, oversights, unnecessary time delays and missed deadlines can be extremely costly.
Mark My Words Trademark Services was established in 2011 by Jacqui Pryor, who is a registered trade marks attorney. Our highly skilled team has a wealth of experience in the field of trade mark registration and related advice.  We promise extremely competitive fees with no hidden costs as well as prompt, efficient and high quality service tailored to your individual needs.  For more information on our services or to get in touch, please visit Mark My Words Trademark Services.  Alternatively, you can give our friendly team a call on 03 8288 1432.