Can I Change My Trade Mark Application Once I Have Filed It?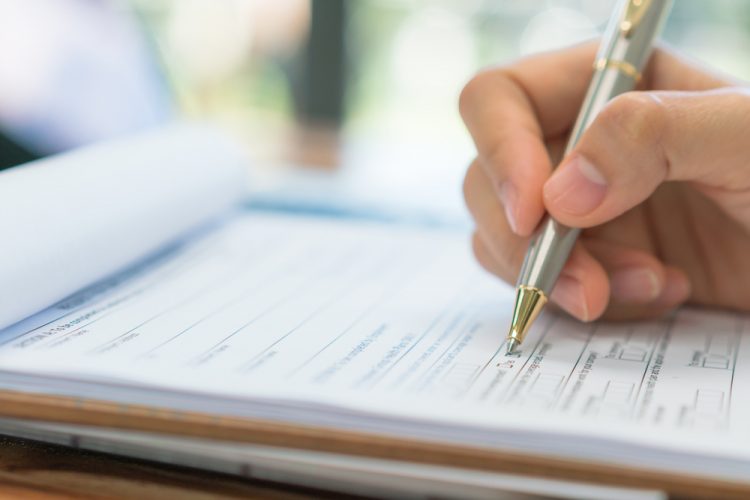 There are limited changes that you can make to a trade mark application after you've filed the application. Some examples of the kinds of changes you can make are:
Changing the Actual Trade Mark
You may be able to change the representation of the trade mark only if  the change does not substantially affect the identity of the trade mark at the time when you filed the trade mark or when the application was published. That means the mark itself must remain substantially identical after your proposed change. So that really gives very little latitude for changing the representation of your mark. However, you may wish to do so, for example, if your application was published with an image of your trademark that was not clear. For instance, if you had a low-resolution image or an image that was not of a resolution that was high enough, you could perhaps update the image to give a higher resolution as the same trademark.
Another example of an amendment that may be acceptable is a change to the font used in a logo trade mark. Again, any change to the actual trade mark cannot change the overall impression created by the trade mark. Where you do change your trade mark to something 'different' to the initial trade mark filed with your application it may be necessary to file a new application.
Changes to the Goods and Services Claimed
It's also possible to change the description of the goods or services that are claimed in your application, at any time after filing the application, but that's only if the change would not have the effect of extending the rights that apart from that amendment you would have under the registration if it were to be granted.
So what that's basically saying is that you can't expand the scope of the goods or services. You can change the description of them as long as the scope is the same, or less than the original scope. And an example of that would be perhaps if you had a claim for retailing services. Broadly, you might want to amend it to list some specific retailing services that are of interest to you. So you could amend it to say retailing services, including retailing of clothing, and retailing of skin products, for example. In that way, you're not expanding the scope of the services that are covered by your application. Rather, you're just specifying them in a more accurate way. So those sorts of changes can be made to an application.
What you can't do is add new goods or services to your application. This would disadvantage others who may have similar trade marks to you who would not be concerned by your similar name for the original scope you claim but would be concerned by an expanded range of goods/services – so, it would not be fair to them if you could simply add new goods/services after your application has been filed.
Amendments to Classes of Goods/Services
You can't add additional classes to an application that has been filed, unless you have misfiled your trade mark in the first instance. So for example, if you filed a trademark that covers certain goods or services, and you think they're in a single class, but it turns out they actually would fall into multiple classes, you can amend your application to move the goods or services into the other class that it should have been in the first place. But you can't add what was not there to begin with.
Formality Amendments
There are various 'formality' type amendments you can make for example, to the name of the applicant. If the name of the applicant has changed this can be  amended on the record. For example, if your company name has changed, you can update your application to reflect that. You can also amend where there is a clerical error or an obvious mistake. For example, if you've misspelt your company name, and it's the same company (indicated by the same A.C.N) but you realise when you filed the application, you made a typographical error, you can amend that.
You can also amend the applicant's address at any time after filing the application, and, can amend the address for service at any time.
However,  you want to change the owner (rather than simply recording a change of owner's name), then you need to file an assignment.
Assigning Ownership
This means you are actually transferring ownership of the trade mark to another entity. This means if it is a different person or a different company that you want to own the trademark application, then you need to assign, to transfer it from one to the other. That's not considered to be an amendment as such and involves the current owner signing an appropriate 'proof of title' document to formally capture the change in ownership and then filing that document with IP Australia. Unsure if you need to assign a trade mark? This article talks about this in further detail.
If you have an amendment you would like to make on your trade mark application but are not sure if it is allowable, please contact us and we can answer any questions you may have.